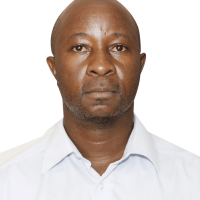 Dr Jumba Francis Richard
MESSAGE FROM THE PRINCIPAL, COLLEGE OF AGRICULTURE AND VETERINARY SCIENCES
KING CEASOR UNIVERSITY
 PROFILE OF THE PRINCIPAL
Francis is an Agribusiness mentor and Agroecologist with a wide lecturing, research and field experience in Uganda. He is currently a senior Lecturer at the College of Agriculture and Veterinary Sciences.  During his over 20 years of employment, Francis has gained considerable experience in sustainable livelihood approaches, agribusiness, agronomy, market system approaches, sustainable agriculture, research, program planning and management. His research for development interests are broad-based and in areas of:  value chain analysis, integrated farm planning, integrated pest management, participatory varietal selection, organic markets, and their development. He has authored/co-authored several peer reviewed research articles and book chapters
Prior to joining KCU, Jumba has worked as a Lecturer, agribusiness advisor at CURAD and an Agricultural Technical Advisor at a Belgian NGO promoting Agribusiness and Agroecology namely Islands of Peace (IDP).
PRINCIPALS MESSAGE ON THE SCHOOL OF AGRICULTURE
Hello and welcome to the School of Agriculture at King Ceasor University! Our goal is to offer demand driven agricultural programmes that re-tool and empower learners with knowledge and skills to be self-employed as well as be ethically innovative for sustainable development. The school boasts of well skilled, articulate staff in the various agricultural disciplines (crop production, animal science, economics, sustainable agriculture) to mention but a few.
The school staff are committed to developing proactive, innovative scientists who can solve emerging problems in the agricultural industry at national, regional and international levels. At the end of the day our students are morally upright and wealth multipliers.
I would like to cordially invite all of you who are interested in pursuing a paying career in agriculture to explore what our school offers either online or pay a cordial visit to our campus. Remember "`Agriculture feeds the world"
JUMBA FRANCIS RICHARD
BSC AGRIC, MSC INT'L AGRIC & FOOD MARKETING,
PhD (BOKU UNIVERSITY, AUSTRIA)
PRINCIPAL