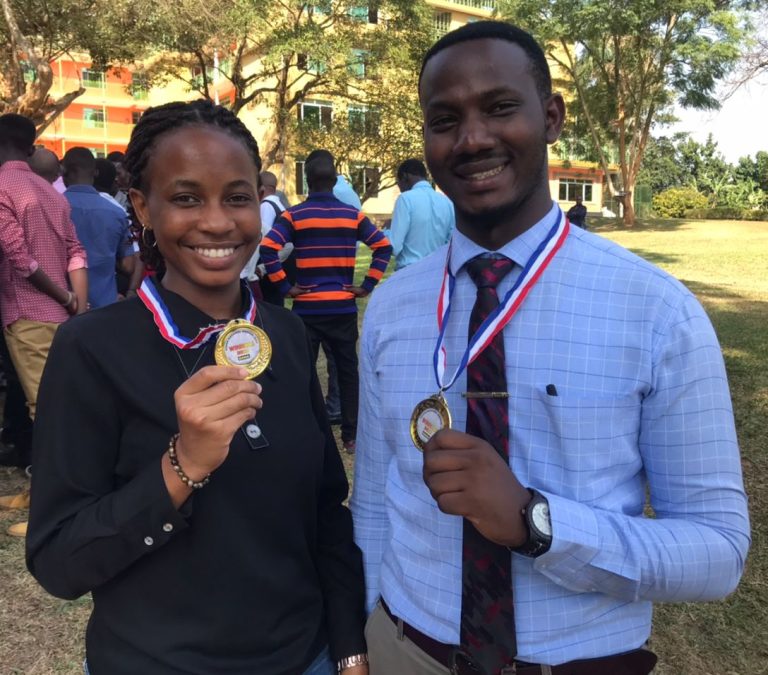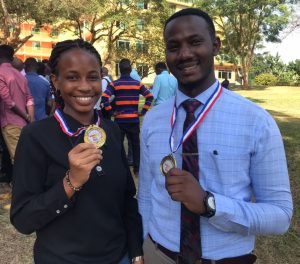 King Ceasor Augustus Mulenga conceived the idea of establishing the university in 2009 and obtained an interim letter of authority. On 26th September 2011 the University obtained a Provisional License from NCHE. The change of names (Montessori University in 2009, St. Augustine International University in 2010 -2019, and King Ceasor University 2020-todate).
The University currently offers in the following disciples; Bachelor of Medicine and Bachelor of Surgery (MBchB), Bachelor of Science in Medical records and health informatics (BSMRHI), Bachelor of Nursing (BSN), Diploma in Clinical Medicine (DCM), Bachelor of Laws (LLB), Bachelor of Agriculture (BAG), Bachelor of Business Administration (BBA), Bachelor of Computer Forensics and Criminal Investigations (BCFCI), Higher Education Certificate (HEC), Bachelor of Science in Oil, Gas and Energy Management (BOG) and Bachelor of Science in Petroleum Geo-Science (BPG). More programs are in the process of accreditation by National Council for Higher Education (NCHE)
VISION
To be recognized as a moral rearmament, wealth multiplication, and innovation-driven University.
MISSION
To produce upstanding, resourceful graduates responsive to local and global demands through the pursuit of education, learning, and research at the highest levels of excellence.
The Motto
King Ceasor University`s corporate philosophy is personified in its motto " Veritas" which vests the responsibility of Truth to King Ceasor University.
King Ceasor University (KCU) is one of the private, cosmopolitan universities in Uganda with a diversity of international students from Tanzania, Nigeria, Palestine, India, Rwanda, Malawi, Ethiopia, and South Sudan to name a few. Our schools of Medicine and Life Science, Law and Business Management, Engineering, and Informatics, among others, offer an array of program options that put you in a pole position to begin your career.
King Ceasor University is the brainchild of King Ceasor Mulenga for public benefit and it is recognized globally. So far, KCU has offered access to a wide range of academic opportunities. As a world leader in higher education, the University has pioneered change in the sector.
CORE VALUES
To fulfill our mission and realize our vision, we commit ourselves to these values:
Respect
We treat all people with dignity, respect, and impartiality. We treat others the way they would like to be treated and demonstrate this understanding in daily actions and behaviors. We value every member's contributions and know that leadership can come from anywhere.
Integrity
As a University, we demand of ourselves the highest levels of honesty and ethics in our dealings with one another, partners, donors, and all stakeholders, and we do not engage in or tolerate unethical behavior or illegal practices. We hold ourselves, collectively and individually, liable to do what is right, to report unethical behavior, and address any breach appropriately;
Collaboration and Teamwork
We recognize that we are stronger and more effective as a team than as individuals. We, therefore, encourage a collaborative environment where information, ideas, and suggestions are shared openly, honestly, and freely for the attainment of our common goals. We welcome new perspectives, seek out opportunities for partnership, and readily share our knowledge and expertise with others. We share credit for team accomplishments and accept joint responsibility for team shortcomings.
Trust and Transparency
We are transparent in our actions, decisions, and communications with both the people we work with and those we serve. This ensures that we are honest and open in our interactions and decision-making. We are genuine with those we communicate with and endeavor to create trusting relationships. We accept feedback and are comfortable responding to criticism and finding ways to improve.
Accountability
Every member of King Ceasor University takes responsibility and ownership for their decisions, actions and results knowing that everything we do can help or hinder a positive student experience. We hold ourselves accountable for our actions and conduct our affairs in ways that promote mutual trust and public confidence. We ensure that all resources entrusted to the University are used efficiently, effectively, and transparently for the advancement of the University programs.
Responsiveness
We deliver the highest level of quality service with the optimal use of time and resources in all areas of our work. We offer others help when needed, address issues that negatively impact service, reduce waste of time and resources, and look for ways to continuously improve and innovate.
Diversity and inclusion
We recognize that human beings are all different and that makes our community stronger. We embrace and seek to understand those with different beliefs, backgrounds, and life experiences. We celebrate those differences as opportunities to learn and grow. We share a commitment to ensuring that each of us knows we belong here.
Continuous growth and improvement
We recognize that learning never ends. As a community, we are passionate about knowledge and are eager and willing to try new experiences and ways of thinking. We appreciate that much of our learning will occur by interacting with others, inside and outside of the classroom.
KCU Comprehensive Education
Our educational philosophy combines physical, social, emotional, and spiritual growth with traditional academic learning, in keeping with our motto of 'Moral Re-armament and Wealth Creation.' KCU alumni are well-rounded individuals who can reason and evaluate problems, work well in groups, and are trustworthy.
Every year, KCU hosts a graduation ceremony and issues transcripts on graduation day, allowing our graduates to enter the job market faster. Our students receive their certifications as soon as they complete their studies.
Join The KCU Community Today
KCU is one of the best universities in East Africa. At KCU, we have state-of-the-art infrastructure, state of art laboratory and a very serene learning environment.
Over 20 diploma, bachelor's, and master's programs are available at KCU, all of which are aimed to build a cadre of professionals with integrity, critical thinking skills, logical reasoning, and independent judgment. The programs are available in three semesters: January and September. Because of a long-standing track record of discipline, integrity, and professionalism that is consistent with the KCU brand, our students are in high demand in the employment market.