Communication from the editorial team
As your eyes and ears on KCU campus affairs, we are glad to share exciting updates with you. This edition of our newsletter is brimming with thrilling news from various departments, showcasing the spirit of innovation and progress that permeates our university community.
First and foremost, we are thrilled to announce a range of newness across our departments. our faculty and students have been actively shaping the future of their respective fields. We invite you to dive into the articles and discover the remarkable achievements and contributions that are propelling our university forward.
We hope that you find inspiration, valuable insights, and a sense of pride in belonging to our esteemed university community. Our team has worked diligently to bring you these stories, and we are grateful for the contributions of our talented writers, photographers, and editors who have brought these narratives to life.
Finally, we want to express our sincere appreciation for your continued support and engagement with the University Newsletter. Your readership is a testament to the importance of communication and connection within our community. We encourage you to share your thoughts, feedback, and suggestions as we strive to make this newsletter a platform that truly reflects the interests and aspirations of our readers.
Wishing you a joyful holiday season filled with warmth, togetherness, and the promise of new beginnings.
Warm regards,
"The bridge, Let's connect".
The KCU  Newsletter Editorial Team
Communication from the Library Department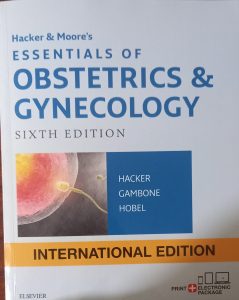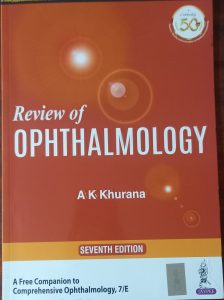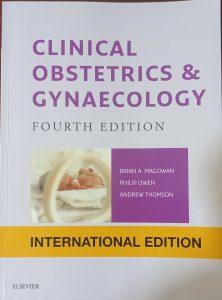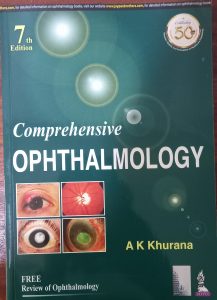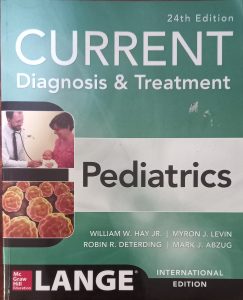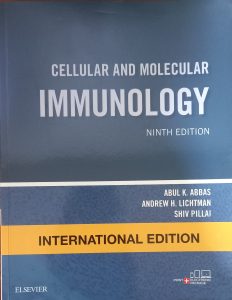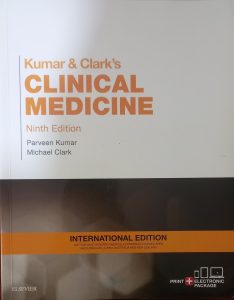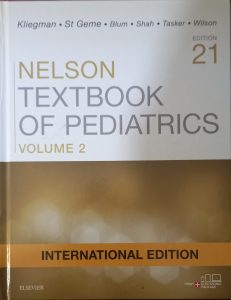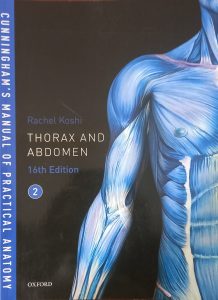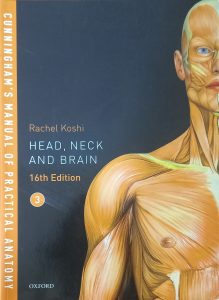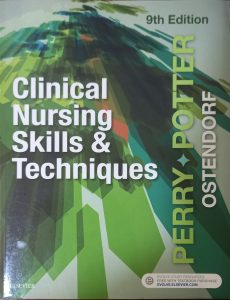 As part of the university's commitment to providing the latest resources to our esteemed library users, we are delighted to inform you about the exciting additions to the Health Science section at KCU Library!  These latest acquisitions cater to the needs of medical, nursing, and allied health science students and professionals alike. From foundational textbooks to specialized resources, we have enriched our collection to support students, researchers, and healthcare professionals in their pursuit of knowledge and excellence in the field of health sciences.
Secondly as department of library and information services we would like to extend our heartfelt appreciation and deepest gratitude to  Dr. Katusiime Nekemiah  and Professor. Florence Maureen Mirembe, for their  donation to our esteemed KCU library. Your contribution of exceptional medical books and journals has significantly enriched our resources and will positively impact the academic and research pursuits of our students, faculty, and researchers.
As King Ceasor University Library, we are committed to providing a stimulating learning environment that encourages intellectual growth and fosters academic excellence. Your generous donation will play a pivotal role in achieving these goals, as it enables us to expand and enhance the resources available to our students and scholars in their pursuit of knowledge and innovation. Your commitment to education and research is commendable, and your donation reflects your dedication to the advancement of knowledge and the betterment of society. By investing in our library, you are investing in the future of countless students who will benefit from the invaluable resources made available through your generosity. Some of the titles added to the library include;
"Guyton and Hall Textbook of Medical Physiology":
 This book is widely considered a fundamental resource in the field of medical physiology, the "Guyton and Hall Textbook of Medical Physiology" by John E. Hall provides a comprehensive understanding of human physiology. With its clear explanations and updated content, this book is essential for medical students and healthcare professionals seeking a deep understanding of the intricate workings of the human body.
"Gordis Epidemiology":
The book "Gordis Epidemiology" by David D. Celentano is an indispensable resource for understanding the principles and methods of epidemiology. With a comprehensive approach, this text enables readers to critically evaluate research studies and apply epidemiological findings to public health and clinical practice.
"Thorax and Abdomen": 
Delving into the complexities of the thoracic and abdominal regions, the book "Thorax and Abdomen" by Michael Schuenke et al. offers detailed anatomical illustrations and clinical correlations. This resource serves as an invaluable reference for medical and allied health science students, providing a focused understanding of these vital body areas.
"Head, Neck, and Brain": 
Continuing the series, the atlas "Head, Neck, and Brain" by Michael Schuenke et al. provides a comprehensive exploration of the intricate anatomy of these regions. With emphasis on clinical relevance and surgical applications, this resource caters to the needs of medical students and healthcare professionals specializing in neurology, neurosurgery,
"Clinical Obstetrics and Gynaecology":
For a more clinically oriented approach, the book "Clinical Obstetrics and Gynaecology" by Brian A. Magowan et al. presents real-world cases, evidence-based approaches, and practical guidelines for managing obstetric and gynecological conditions. This resource serves as an essential reference for medical practitioners in these fields.
"Cellular and Molecular Immunology":
The book "Cellular and Molecular Immunology" by Abul K. Abbas and Andrew H. Lichtman explores the intricate mechanisms involved in immune responses. Suitable for students and researchers in immunology, this comprehensive resource covers both fundamental concepts and cutting-edge advancements in the field.
"Clinical Nursing Skills and Techniques":
"Nursing Skills and Techniques" by Anne Griffin Perry is a step-by-step guide that aids nursing students and professionals in mastering critical procedures and techniques necessary in various healthcare settings. With detailed illustrations and clear instructions, this book enhances practical skills and promotes effective patient care.
"Netter Atlas of Human Anatomy: Classic Regional Approach":
The "Netter Atlas of Human Anatomy" by Frank H. Netter is an invaluable visual guide for medical students and healthcare professionals. Known for its exceptional illustrations, this atlas aids in comprehending the complexities of human anatomy, utilizing a regional approach that facilitates focused study of specific body regions.
"Essentials of Obstetrics and Gynaecology":
Designed to meet the needs of medical students and residents, the "Essentials of Obstetrics and Gynaecology" by Barry S. O'Reilly offers a concise yet comprehensive overview of these specialized fields. From pregnancy management to common gynecological disorders, this book equips readers with the necessary knowledge for effective clinical practice.
Transforming health through technology: Bachelor of Health Informatics and Medical Records program
Dear University Community,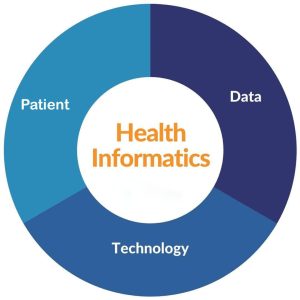 I am honored to announce to you an exciting addition to our academic offerings: the Bachelor of Health Informatics and Medical Records program fully accredited by NCHE. As the world continues to witness significant advancements in healthcare and technology, this innovative course has been designed to equip students with the knowledge and skills needed to thrive at the intersection of healthcare and information management. Bachelor of Health Informatics and Medical Records will shape the future of healthcare professionals in a number of ways.
Health Informatics is a rapidly evolving field that harnesses the power of technology to enhance healthcare services by bridging the gap between healthcare and information management, this program aims to produce professionals who are adept at leveraging data and technology to improve patient care, optimize clinical processes, and make evidence-based decisions
The Bachelor of Health Informatics and Medical Records program encompasses several key components that prepare students for a successful career at the intersection of healthcare and information management.
 The program addresses the critical aspects of health information privacy and security, focusing on ethical and legal considerations. Additionally, students will develop expertise in clinical decision support, assisting healthcare providers in making informed decisions at the point of care. These key components collectively equip students with the skills and knowledge necessary to excel in roles such as health informatics specialists, clinical data analysts, electronic health records managers, and many more.
The Bachelor of Health Informatics and Medical Records program at KCU  is a testament to our commitment to nurturing skilled professionals who will shape the future of healthcare. Through the integration of technology and healthcare, we aim to improve patient outcomes, enhance healthcare delivery, and drive transformative changes in the medical industry.
We look forward to welcoming our first cohort of enthusiastic students to this groundbreaking program and embarking on a journey of innovation, discovery, and impact in the field of health informatics.
By the Dean School of Allied Health Sciences
Unlocking the power of KCU emails; @kcu.ac.ug: A catalyst for enhanced communication and collaboration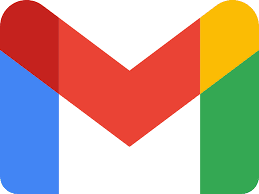 Dear KCU community,
I am enthusiastic about highlighting the significance and benefits of utilizing our university email system. Our official university emails go beyond being a typical inbox; they serve as gateways to a realm of possibilities. They offer numerous advantages that can revolutionize and have a crucial impact on how students and staff communicate, collaborate, and thrive in their academic and professional pursuits. Moreover, they provide access to a wide range of opportunities that await you within the confines of our campus.
Here are a few compelling reasons why I encourage you to fully embrace and utilize your University email:
Seamless Integration with University Ecosystem:
By using our University email accounts, students and staff gain seamless integration with various University systems and services. Whether it's accessing the Learning Management System(LMS), library resources or student portals. a University email account serves as the gateway to a wide range of essential tools. This integration streamlines access and eliminates the need for multiple login credentials, ensuring a hassle-free experience.
Enhanced Communication Channels:
Our University email system provides a reliable and efficient communication channel for all King Ceasor University community members. Students can communicate directly with lecturers to seek clarification, ask questions, or discuss assignments. Similarly, staff members can collaborate effortlessly, share information, and coordinate projects across departments. The University email fosters effective and timely communication, breaking down barriers and encouraging active engagement.
Official University Identity:
Utilizing our University email addresses enhances our professional identity within the academic sphere. When communicating with external organizations or academic institutions, the use of a University email domain lends credibility and establishes your affiliation with King Ceasor University. This professional identity boosts your reputation and opens doors to networking and career opportunities.
Access to Official Announcements and Updates:
Staying informed is vital for both students and staff members and our University email system serves as a central hub for official announcements, news, and updates ranging from important registration dates and academic deadlines to campus events and policy changes, the official email account ensures that you never miss out on crucial information. By regularly checking your University email, you remain connected to the pulse of King Ceasor University.
Collaboration and Networking:
Our University email system empowers students and staff to collaborate and network seamlessly. Students can form study groups, exchange ideas, and work on group projects by leveraging the convenience of email communication. Staff members can collaborate on research initiatives, administrative tasks, or interdisciplinary projects, fostering a culture of innovation and knowledge sharing. By utilizing the University email, we are able to tap into the vast potential of collaboration within our vibrant academic community.
Secure and Confidential Communication:
Privacy and data security are of paramount importance in the digital age. Our University email system incorporates robust security measures, ensuring that your personal and professional information remains protected. By using the official email account, you can confidently exchange confidential documents, discuss research findings, and handle administrative matters without compromising security.
In a nutshell, embracing the use of our King Ceasor University email system is essential for unlocking a world of enhanced communication, collaboration, and connectivity. By leveraging this powerful tool, both students and staff members can streamline access to University resources, establish a professional identity, stay informed, collaborate effectively, and ensure the security of their communications. Let us embrace the power of our University emails to propel ourselves towards academic and professional excellence.
Regards,
JAMES ASIIMWE
Systems Librarian
King Ceasor University
KCU School of Nursing participates in the 2nd UBNMSA challenge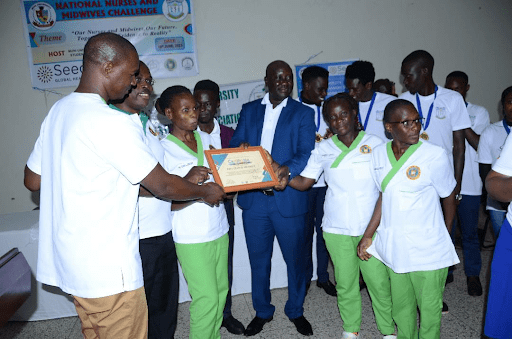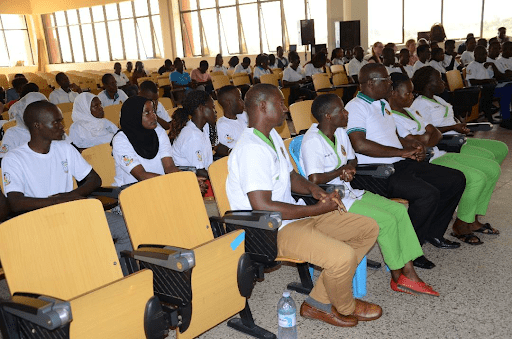 A group of nursing students from KCU participated in the 2nd Nurses Challenge hosted by Muni University on June 16, 2023. The event, organized by the Uganda Bachelor Nurses and Midwives Students Association (UBNMSA), brought together various universities in Uganda that offer a Bachelor's course in Nursing. Although several universities were expected to participate, only seven took part, including KCU, MUNI, MUST, BSU, IUIU, and LIRA.
KCU was represented by 10 students and a lecturer by the names of Mr. Ales from the School of Nursing (SON). Mr. Ales guided and mobilized the participants for the competition. The primary objective of the challenge was to motivate and enhance the student's abilities, instilling confidence in them beyond their academic pursuits.
The competition consisted of four rounds, where questions were prepared by lecturers from different universities. Participants were given a time limit of one minute to answer the questions, which were focused on clinical and biomedical topics.
By,
 Mayambala Nanteza Violet
Guild Representative Council  School Of Nursing.
Community-Based Education Research Management Service (COBERMS); The experience of an outlander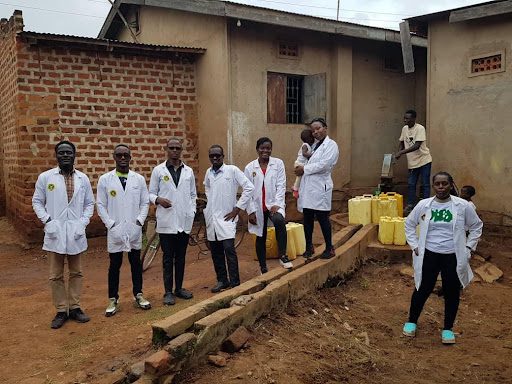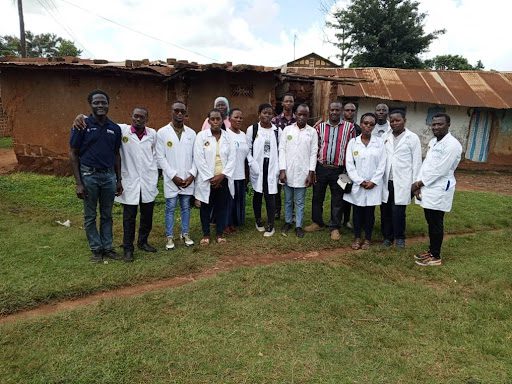 Community-Based Education and Research Management Systems, simplified as COBERMS is a course unit covered by DCM and MBChB students which consists of a field work experience aimed at preparing students for their calling as future health providers of the community. This year, we lived the experience within some of the communities of Kayunga district; for a period of three weeks, we were immersed in the midst of the welcoming people of Kayunga. COBERMS was scheduled to begin on the 15th of May 2023 and personally, I was very anxious the days prior to the set off; picture yourself as a foreigner immersed in a rural community whereas you are still struggling within the urban one. 
Early that Monday morning we had to begin with a briefing at the Kayunga Regional Referral hospital. For some of us who had to come all the way from Kampala, we had to wake up earlier than early itself and set off for Kayunga. The journey was quite appreciable, as I could see a couple of places out of Kampala, and to my greatest surprise, it reminded me of the journeys I had back home. The beauty of the grasslands and the diversity of the flora reminded me that Africa is indeed charming in any part of it. It was an enjoyable journey, though it felt like forever since we were traveling against the clock. At last we reached Kayunga, later than planned but fortunately, the meeting was rescheduled and the field work programmed for the next day, so we could relax and tour around town.
The next day, we had the briefing with our lecturers who distributed us into groups and assigned us to various Village Health Teams (VHT); from there my group was escorted by our VHT to our site of assessment to begin the work. That day as well as other days of data collection, I could not do much because of the language barrier. It was quite uncomfortable for me, especially when a person addressed me speaking in Luganda, leaving me clueless on how to respond. Nevertheless, when it came to the actual field work I tried by best to follow the pace of my colleagues. As they asked the questions, I observed the environment and behavior of the people. Once data collection was done, we had to engage into some community activities; filling a gullied site from soil erosion, discussing with the community on some health issues we observed and finally had talks in a few schools. As a matter of fact, we did not spend all our time on field, we had some time for ourselves during which we had fun cooking together, playing cards, video games or soccer for the boys, singing and cracking jokes. Also, one of my colleagues taught me some phrases in the local language; in short, getting to know and appreciate each other.
Just as everything has a beginning and an end, the COBERMS experience came to an end as we completed our work in Kayunga. In all, for me it was an interesting experience mainly thanks to my colleagues who made the stay less of a challenge and more of a memorable time. Also, despite the difficulties faced on the field, there were moments I really felt helpful to the community and as a future medical doctor, there is no greater sense of fulfillment than that.
By
 Ndoumbe Nigen Koulla Chloe-Noella
Informal Sector financing & Uganda's economic growth.
 KCU guild minister Hon. Niwasiima Marvin has been selected for Leadership Advancement Program Fellowship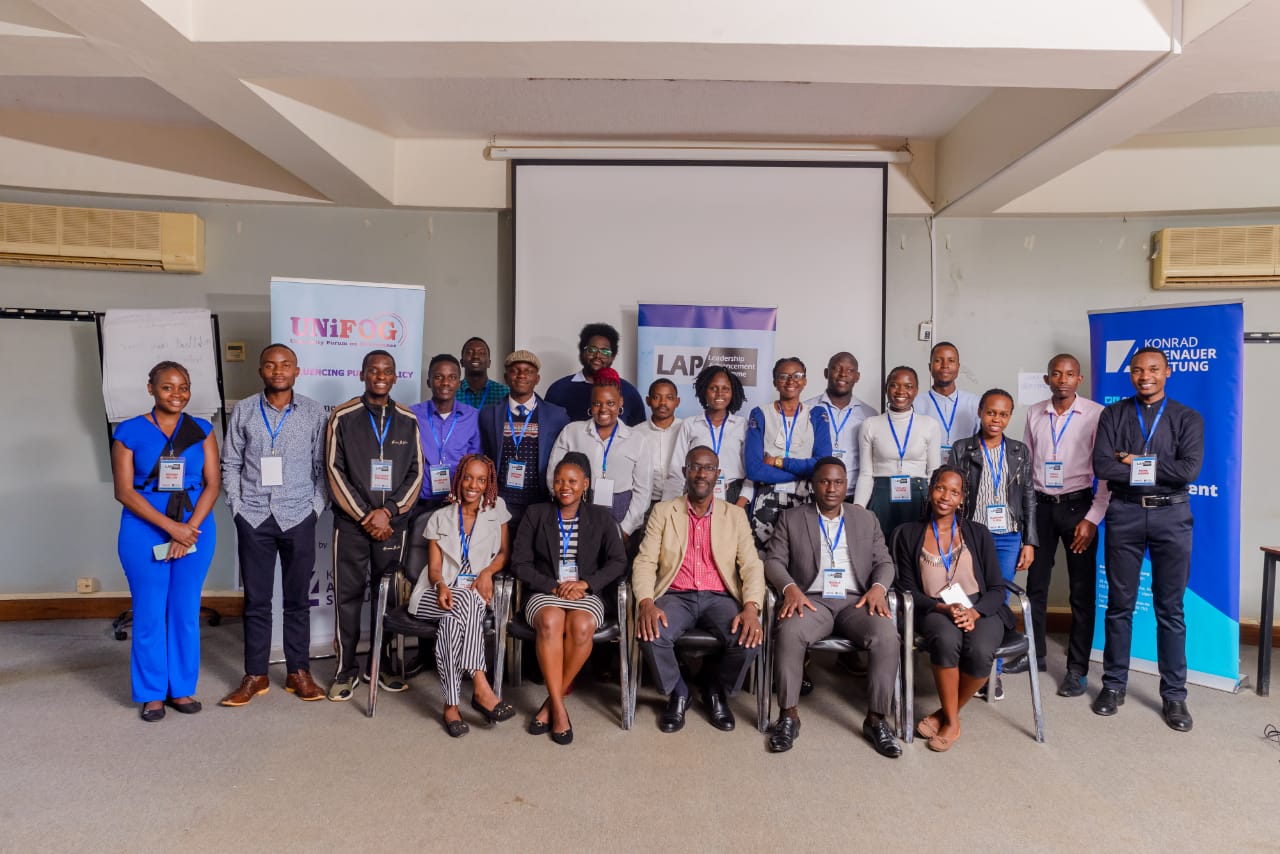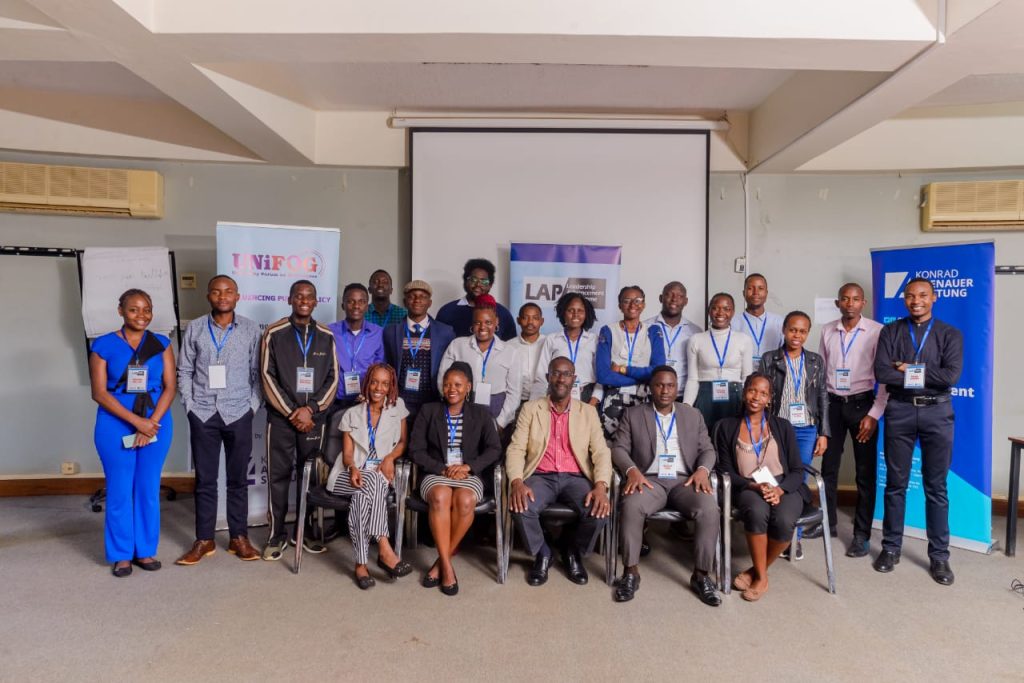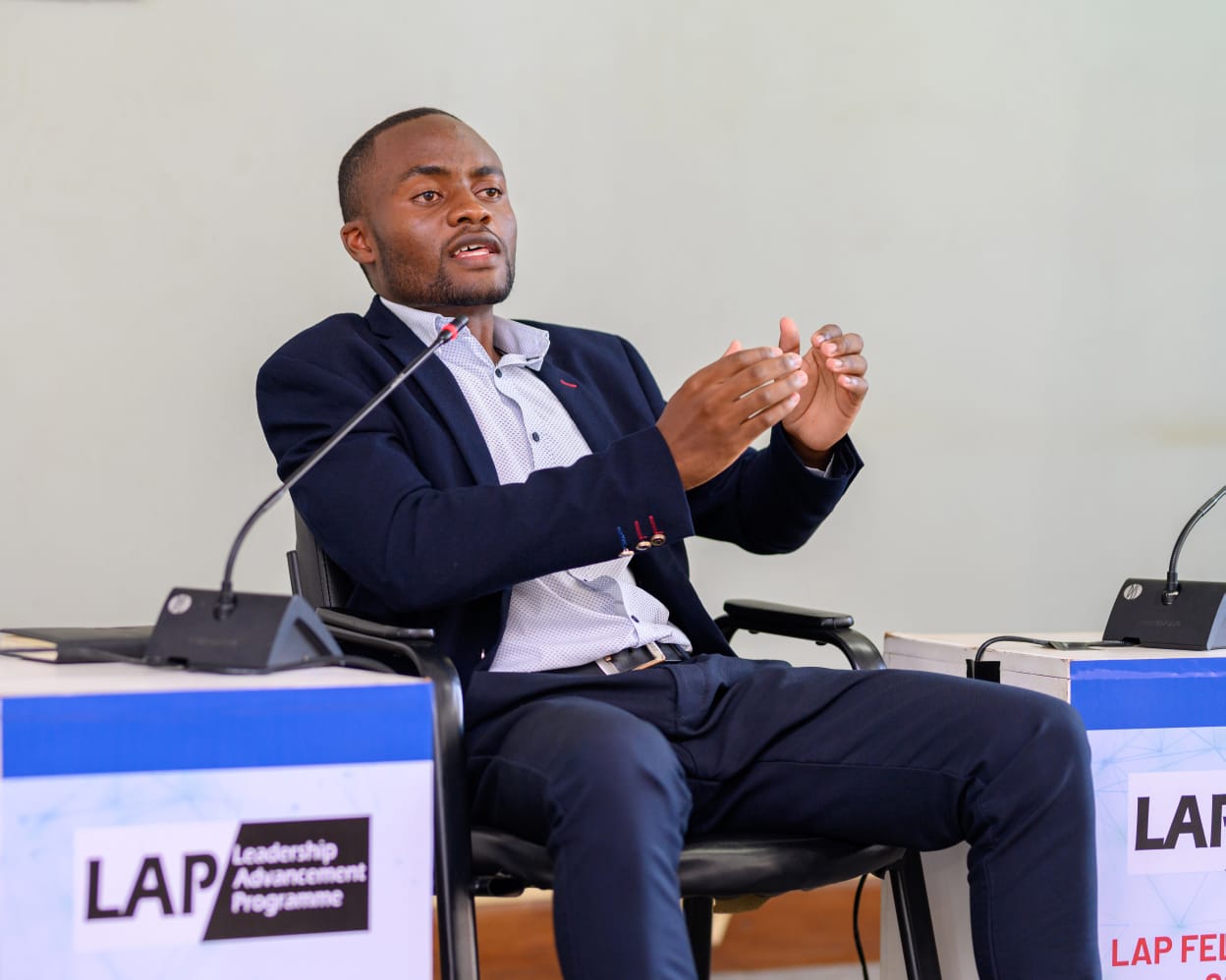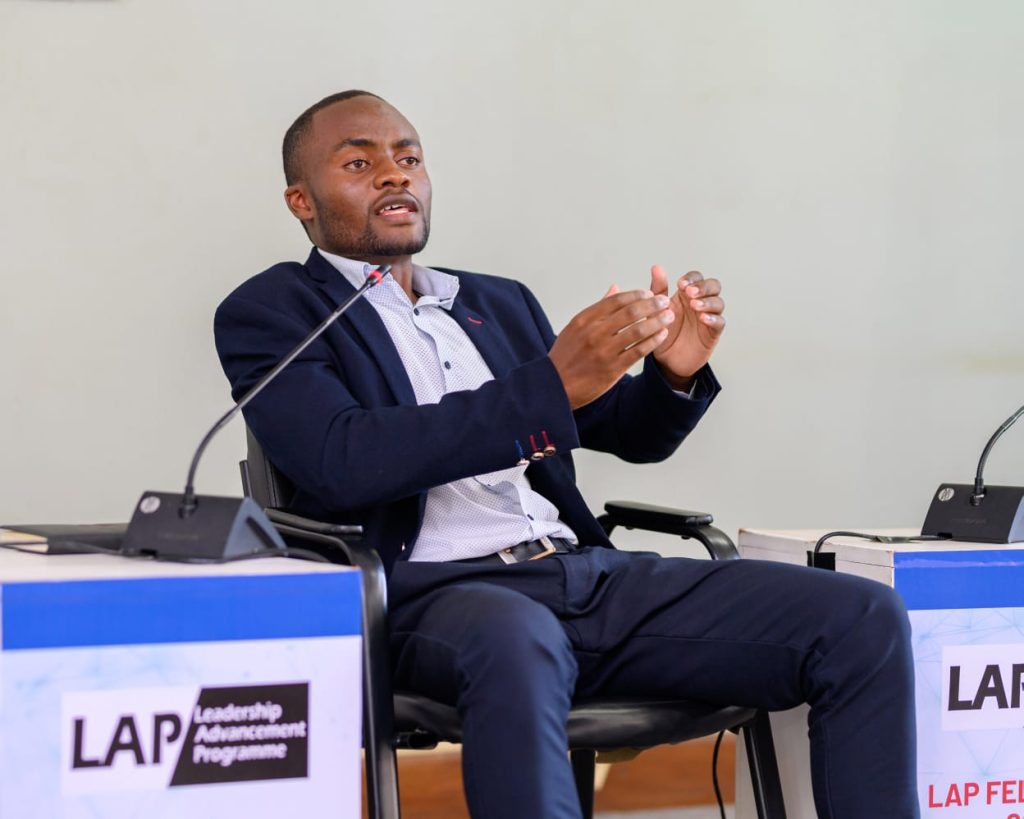 Niwasiima Marvin, a second-year medical student and the Guild Minister for Academic Affairs has been accepted into the prestigious Leadership Advancement Program Fellowship. This program aims to bring together emerging leaders from universities in Uganda and young professionals to nurture their potential.
The fellowship is convened by the University Forum on Governance with support from the Konrad Adenauer Stiftung, an independent political foundation associated with the center-right Christian Democratic Union of Germany. Established in 1964, the foundation focuses on promoting peace, justice, and freedom through political education.
During the first interface of the fellowship, Dr. Allan Katwalo Mulengani facilitated sessions on leadership concepts, Africa's leadership situation analysis, and existential threats to the continent. He emphasized the significance of prioritizing Africa in their leadership strategies.
Participants had the opportunity to share their leadership experiences from universities and various professions, fostering holistic growth and encouraging innovative solutions to leadership challenges.
Niwasiima Marvin's presentation addressed the affirmative action situation in Uganda's sector. While recognizing the progress made, he highlighted the need to address disparities in enrollment, inclusion, and empowerment of all genders in Ugandan universities.
Encouraging fellow student leaders, Marvin urged them to actively seek knowledge on African issues and establish collaborations with leaders from diverse backgrounds for personal growth and meaningful contributions to  their universities and the world.