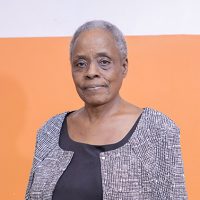 Prof Mirembe Florence Maureen
SCHOOL OF MEDICINE
DEAN, OF SCHOOL OF MEDICINE PROFILE .
BIOGRAPHY  -Dr. Florence Maureen Mirembe
is a retired professor of Obstetrics and Gynaecology with extensive experience in teaching, research and publications in the fields of maternal mortality and morbidity, cervical cancer, screening, early diagnosis, treatment, and vaccination. She has supervised several students working on various topics including breast cancer, adolescent health, and HIV/AIDS. Dr. Mirembe was instrumental in the introduction of the mother-child HIV prevention program (PMTCT) in Uganda and has worked on several HIV/AIDS initiatives. She started the Naguru Teenage Center to address the burden of adolescent pregnancy.
Dr. Mirembe is currently working with Makerere University John Hopkins University on studies to empower women to prevent HIV infection and transmission. She has received numerous recognitions and awards for her contributions, including a Meritorious Award from Save the Mother Building and the International Federation of Gynaecologists and Obstetricians. She sits on several boards and committees, including Population, Medical International Development, Women's Bodies, Schools and Church. She is dedicated to the health of women, particularly the young, and the development of competent and committed healthcare professionals.
Dr.FLORENCE MAUREEN MIREMBE
DEAN, SCHOOL OF MEDICINE 
KING CEASOR UNIVERSITY