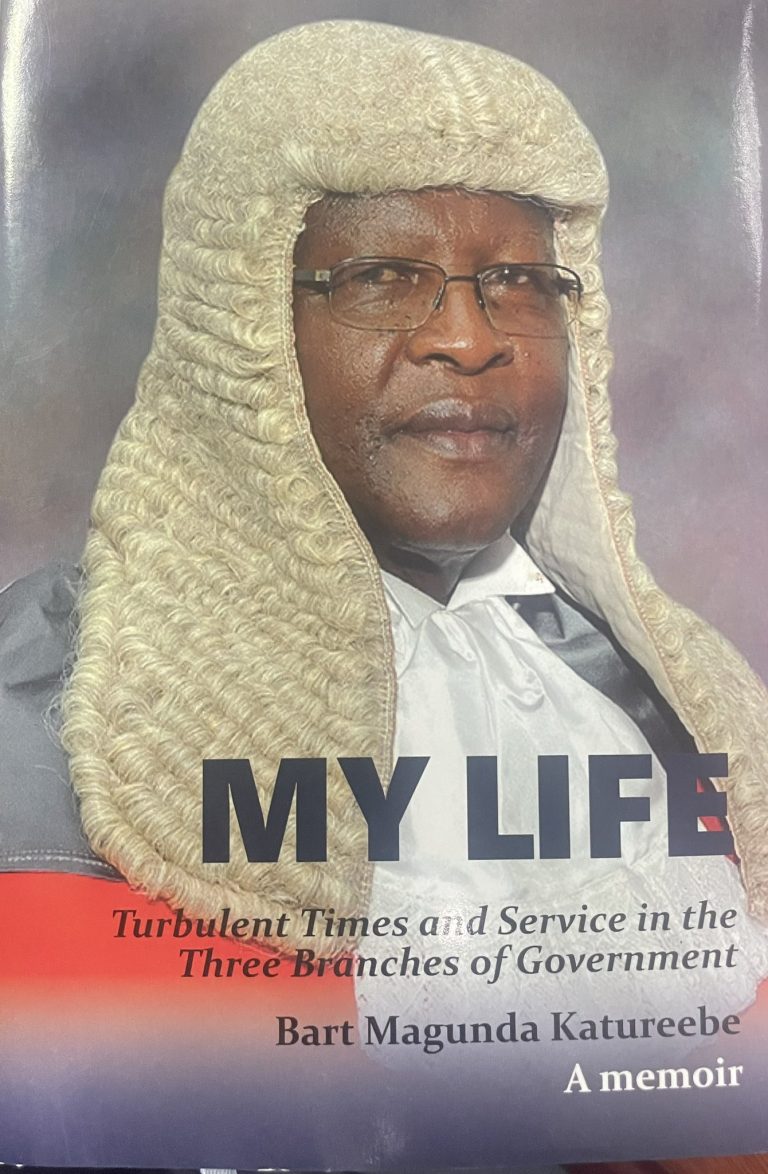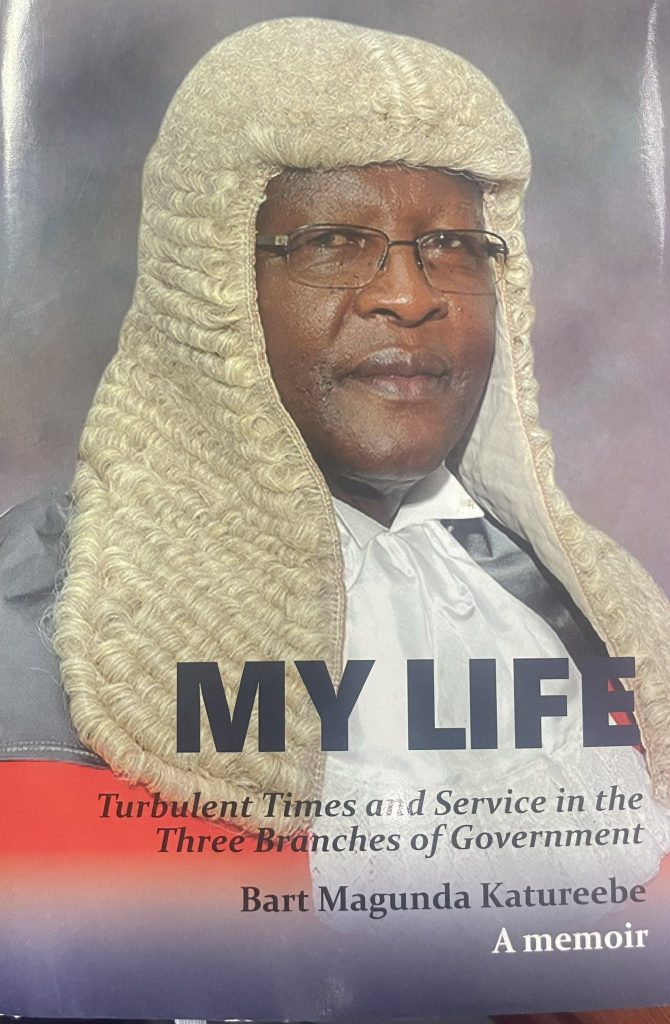 KCU library department is delighted to announce the arrival of a captivating new book that delves into the life and achievements of former Ugandan Chief Justice Bart Magunda Katureebe. Titled "My Life: Turbulent Times and Service in the three branches of Government:  This biography offers a compelling exploration of a remarkable legal career and the profound impact of one individual on the judicial and political landscape.
"My Life" meticulously traces Chief Justice Bart Katureebe's path from humble beginnings to becoming a prominent figure in the legal realm. The biography not only highlights the Chief Justice's notable accomplishments but also presents a deeply personal and insightful account of his life, values, and contributions to the field of law both as a discipline of study and its practice in Uganda.
Throughout the pages of this engrossing biography, readers will gain a profound understanding of the retired Chief Justice's formative years and educational pursuits. The narrative unfolds to reveal the pivotal moments that shaped his career, providing a unique window into his legal philosophy, significant rulings, and the impact of his decisions on society as a whole.
The memoir further portrays the Chief Justice's journey, highlighting key cases, legal challenges, and landmark decisions that have left an indelible mark on the legal landscape. 
It further explores his early days in law school to his ascent to the highest judicial position, readers will be captivated by the Chief Justice's dedication, intellect, and unwavering commitment to justice.We extend our warmest congratulations to the retired Chief Justice on this extraordinary achievement and express our gratitude for his invaluable contributions to the pursuit of justice in Uganda. We also encourage the whole community to come check it out and read this captivating autobiography.
Embracing Knowledge and Collaboration: Highlights from the Data Science Summer School and Workshop
We are honoured to share the highlights of the highly anticipated Data Science Africa (DSA) Summer School and Workshop recently held in Kigali. This remarkable event, hosted by the University of Rwanda, brought together a diverse group of graduate students, researchers, and professionals working with vast amounts of data or unique datasets. The summer school and workshop provided a unique platform for attendees to expand their expertise in machine learning and data science while fostering collaboration and knowledge sharing.
The event kicked off with an inspiring introduction from Prof Charles Ruranga, the senior chair of the DSA, who set the tone for the days ahead. Participants gained valuable insights into the DSA and the event program, allowing them to plan their schedules accordingly. Dr Didas Kayihura Muganga, the A.g Vice Chancellor of the University of Rwanda, extended a warm welcome and shared encouraging remarks, setting the stage for a fruitful and engaging experience.
Attendees had the opportunity to choose between two tracks based on their interests: Data Science with R programming and Artificial Intelligence and Machine Learning with Python programming. The Python programming track attracted participants already well-versed in AI and ML, who dove into sessions covering a wide range of topics. Notable sessions included Natural Language Programming, conducted by Dr Andrew Kipkebut from Kabarak University, Kenya, and Computer Vision and Object Detection, led by Dr Andrew Katumba from Makerere University AI lab.
Throughout the summer school, experts in the field guided attendees through a series of engaging lectures and practical exercises. Dr Charles Mwangi from Kabarak University, Kenya, delivered an insightful session on Regression Analysis, while Billy Okal from NVIDIA delved into the fascinating world of Reinforcement Learning. Aurelle Tchagna Kouanou from AIMS Cameroon shared her expertise on Data Wrangling, providing attendees with essential skills in handling and preparing datasets for analysis.
The final day of the summer school was marked by sessions focused on advanced topics in the field. Jodelle Kemme from Ishango Data Science Fellow shed light on Data Engineering, emphasizing the importance of efficient data pipelines. Andrei Paleyes from the University of Cambridge explored Machine Learning Operations (MLoPs), a critical aspect of deploying and managing ML models in production. Christian Cabrera-Jojoa, also from the University of Cambridge, captivated the audience with insights into Data-oriented Architecture and Real-World ML Systems. Jan Jongboom from Edge Impulse rounded off the summer school with an illuminating session on AI/ML model deployment.
Following the conclusion of the summer school, the DSA Workshop commenced, providing an opportunity for participants to present their research and models in AI and ML across various sectors. The workshop featured captivating presentations from groups formed during a hackathon, where participants collaborated across borders and institutions to develop AI and ML solutions for African challenges. The remarkable projects showcased included developing a Machine Learning Model for Agricultural Yield Improvement, early detection of banana diseases using image segmentation deep learning models, and enhancing air quality monitoring in African cities through machine learning techniques.
The DSA Workshop also celebrated outstanding achievements, with two groups being awarded grants to continue their research projects. This recognition highlighted the innovative ideas and potential impact of the projects presented, fostering a spirit of exploration and advancement in the field of data science.
The DSA Summer School and Workshop was a resounding success, showcasing the commitment and passion of the participants, presenters, and organizers. Attendees left with a wealth of knowledge, invaluable connections, and a deepened understanding of the latest advancements in machine learning and data science.
We extend our sincere appreciation to the University of Rwanda and the DSA for organizing such a remarkable event. As we reflect on the experience, we anticipate future endeavors from Data Science