Department of Library Announcement: Meet Our New University Library Team Members!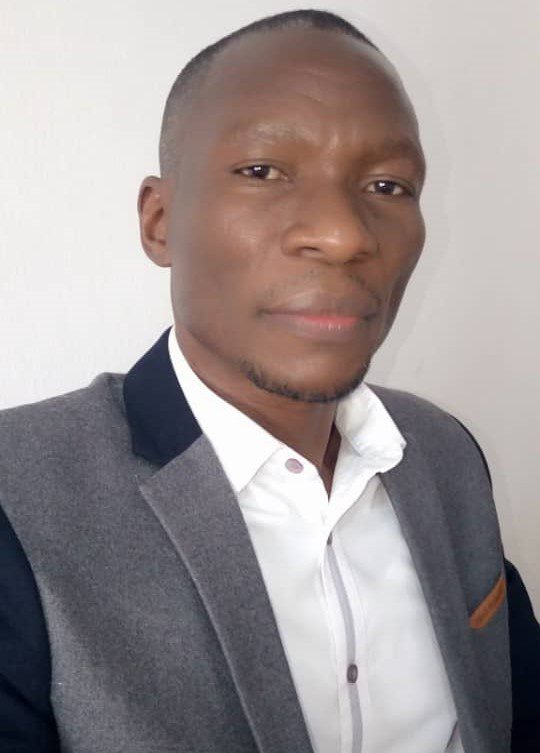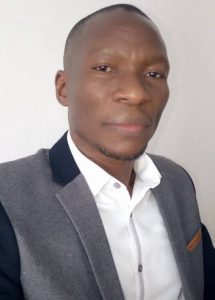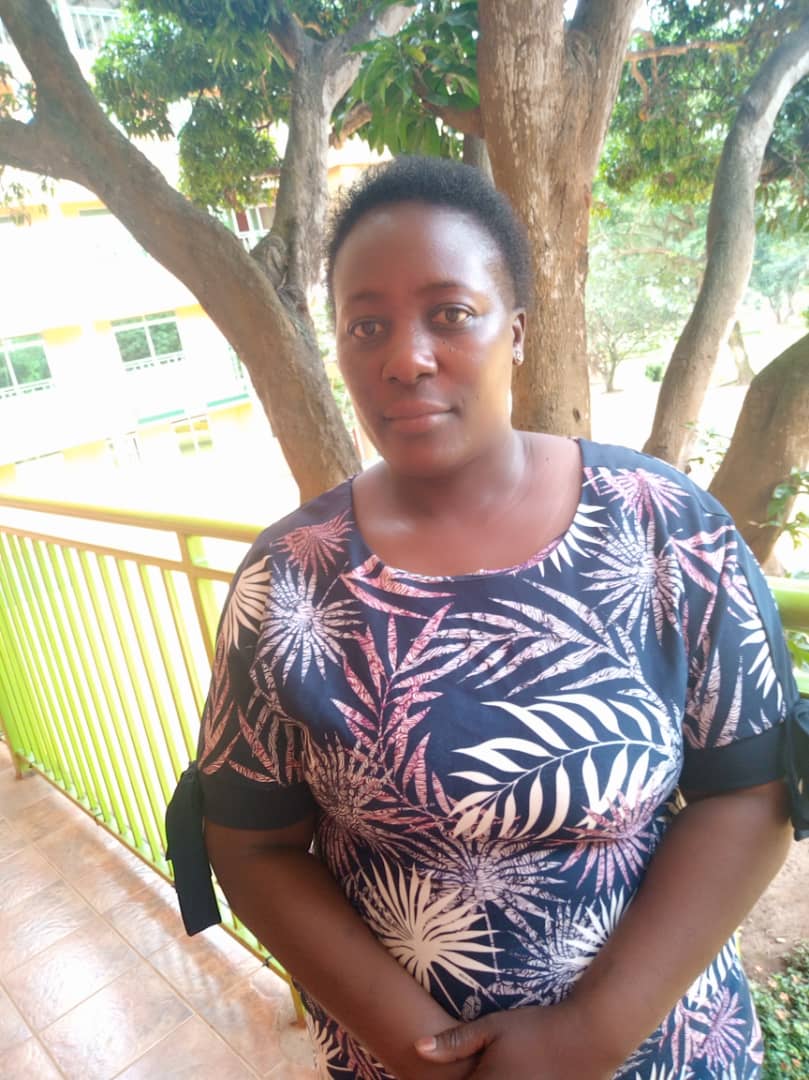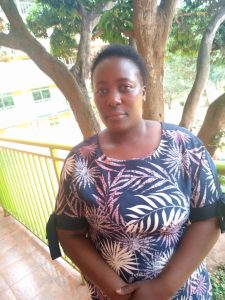 We are thrilled to introduce the newest members of our university library team, Mr. Keziron Eric Oloo and Mrs. Nakayima Sarah. With their expertise and passion for education, they are set to enhance the library experience for our students and faculty.
Mr. Eric brings in a wealth of knowledge and experience to his role as a University librarian. His extensive background ensures that our library remains a valuable resource, catering to the academic needs of our university community.
Mrs. Sarah joins us as an assistant librarian, eager to contribute to the intellectual growth of our university. She possesses a deep passion for fostering a love for reading and is excited to collaborate with students and faculty, promoting a vibrant reading culture within our campus.
Working alongside our existing library staff, Mr. Eric and Mrs. Sarah will diligently ensure a seamless library experience for all users. They will actively engage in various library initiatives, empowering our students and faculty in their academic pursuits.
We invite you to visit the library and extend a warm welcome to Mr. Eric and Mrs. Sarah. Their presence will undoubtedly contribute to the growth and success of our university library, fostering an enriching environment for the entire university community.
Communication from the Dean School of Law: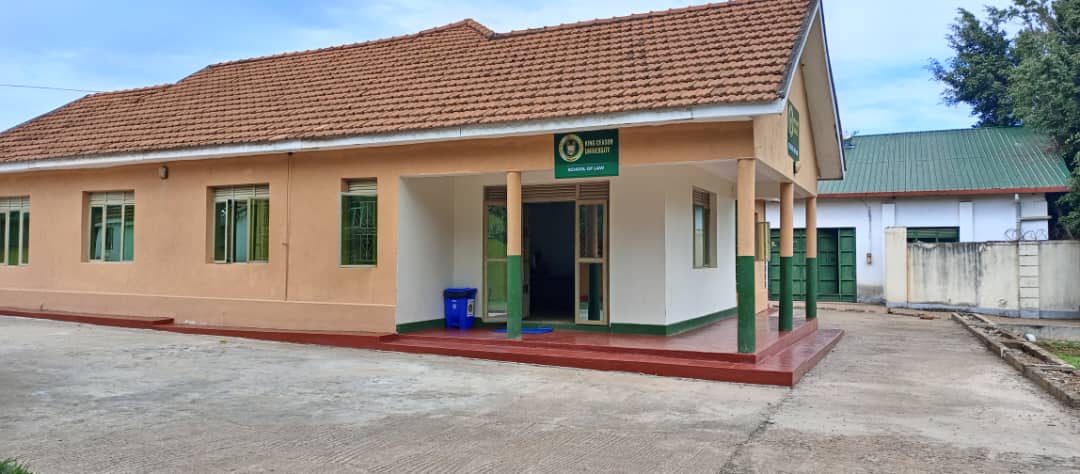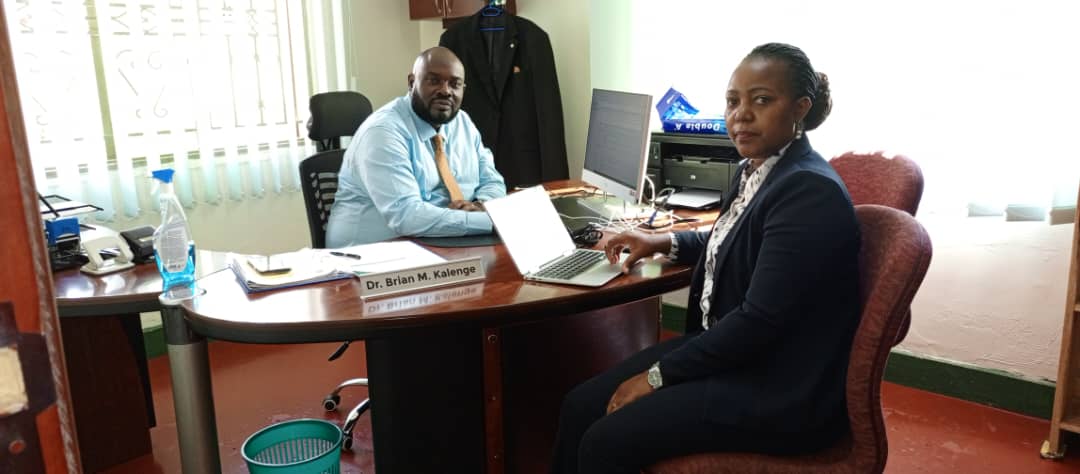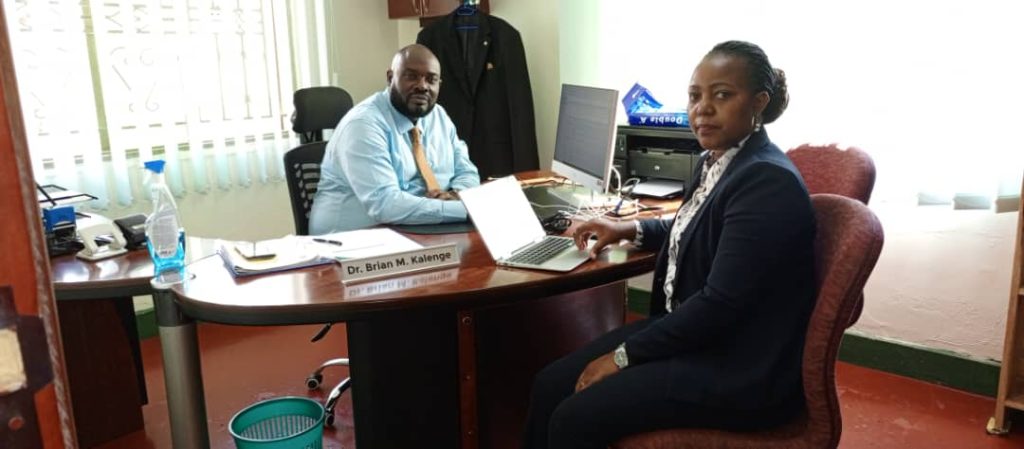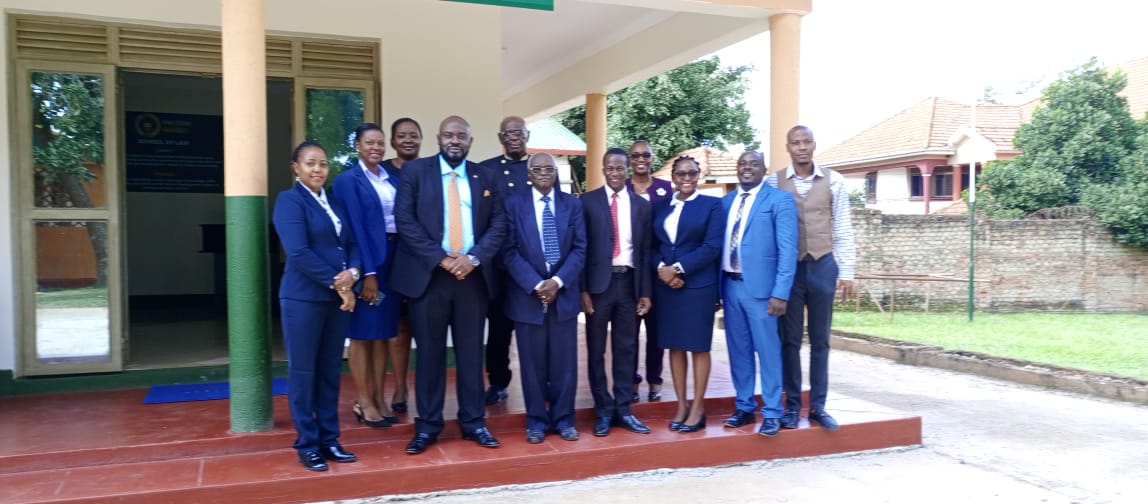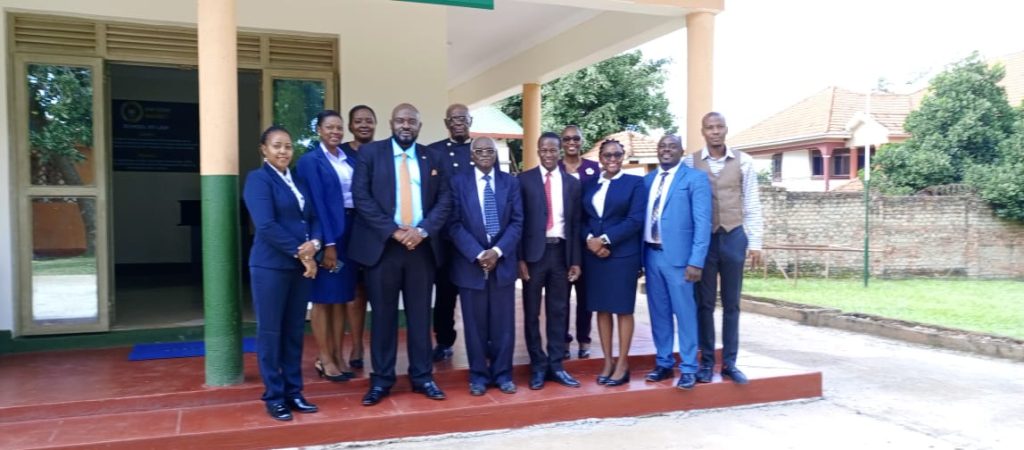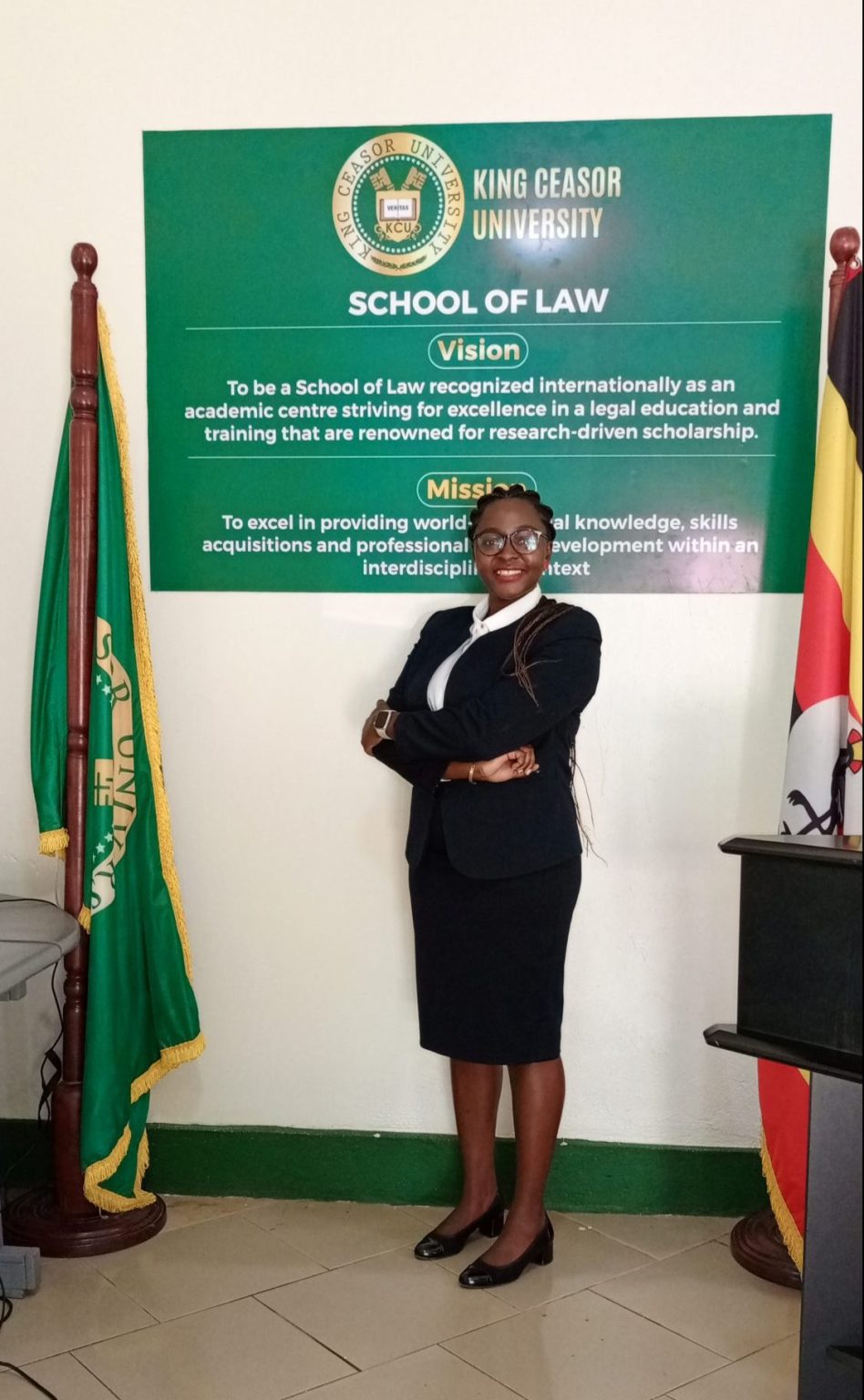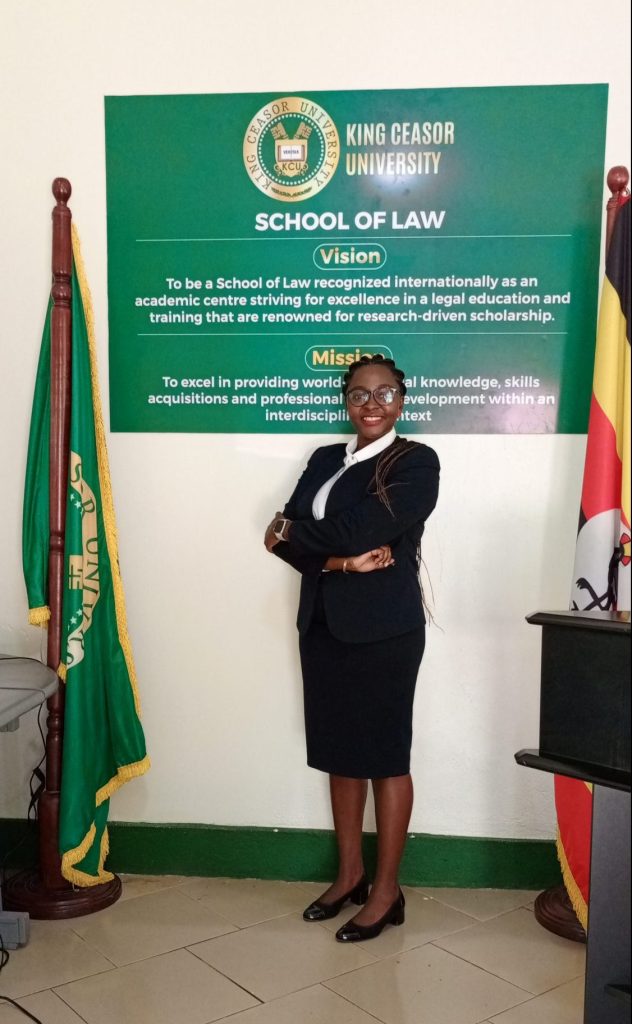 I wish to extend my sincere appreciation to the University Management and all the staff for their outstanding contributions in the process of restructuring the School of Law. Their efforts have resulted in the provision of a new home, complete with ample office space and all the essential resources needed to facilitate the operations of the faculty. Their dedication and commitment to this endeavor have been truly commendable.
The University's administration has already embarked on various crucial initiatives to ensure the smooth transition and advancement of the School of Law. Firstly, a comprehensive inspection and presentation of our curriculum to the Law Council for approval have been carried out diligently. This important step signifies our commitment to maintaining the highest standards of legal education, both within Uganda and internationally.
Additionally, the University administration has actively initiated the review of the LLB curriculum, with the intention of presenting it to the Senate and NCHE (National Council for Higher Education) by 1st August 2023. This meticulous evaluation aims to enhance the quality and relevance of our program, enabling us to produce competent legal professionals. Furthermore, the recruitment of senior staff members is currently underway, as we recognize the significance of experienced and knowledgeable individuals in shaping the future of the School of Law. This process is being executed meticulously to ensure that we assemble a team of exceptional educators and professionals.
In anticipation of the upcoming semester, extensive preparations are being made to provide an enriching and conducive learning environment for our students. The university administration is working diligently to ensure that all necessary resources and facilities are readily available, fostering a vibrant atmosphere for academic growth and development. Moreover, the School of Law is actively engaged in the development of its Strategic Plan for the years 2023-2026. This strategic roadmap will serve as a guiding framework, outlining our objectives and priorities to effectively navigate the ever-evolving legal landscape.
Lastly, I would like to extend my heartfelt appreciation to all the members of staff at the law school. Your dedication, expertise, and unwavering support are
invaluable assets that contribute significantly to our collective success. I am confident that with our combined efforts, we will forge a cordial and prosperous working relationship, benefiting both the faculty and our students.
Once again, I express my sincere gratitude to the University Management for their unwavering commitment and support. Together, we will elevate the School of Law to new heights of excellence, producing competent legal professionals who will contribute meaningfully to society.
Dr. Brian Kalenge
LLB, LPC, LLM, PhD.
Dean, School of Law
KCU represented at the post budget dialogue by the School of Business at Serena hotel Kampala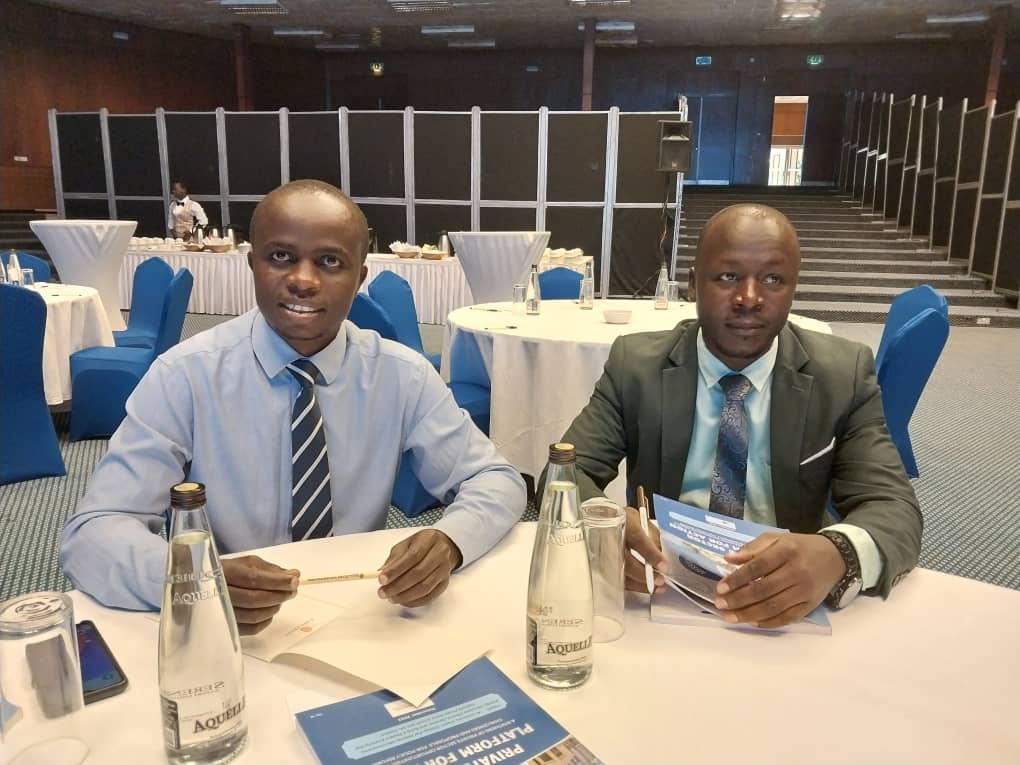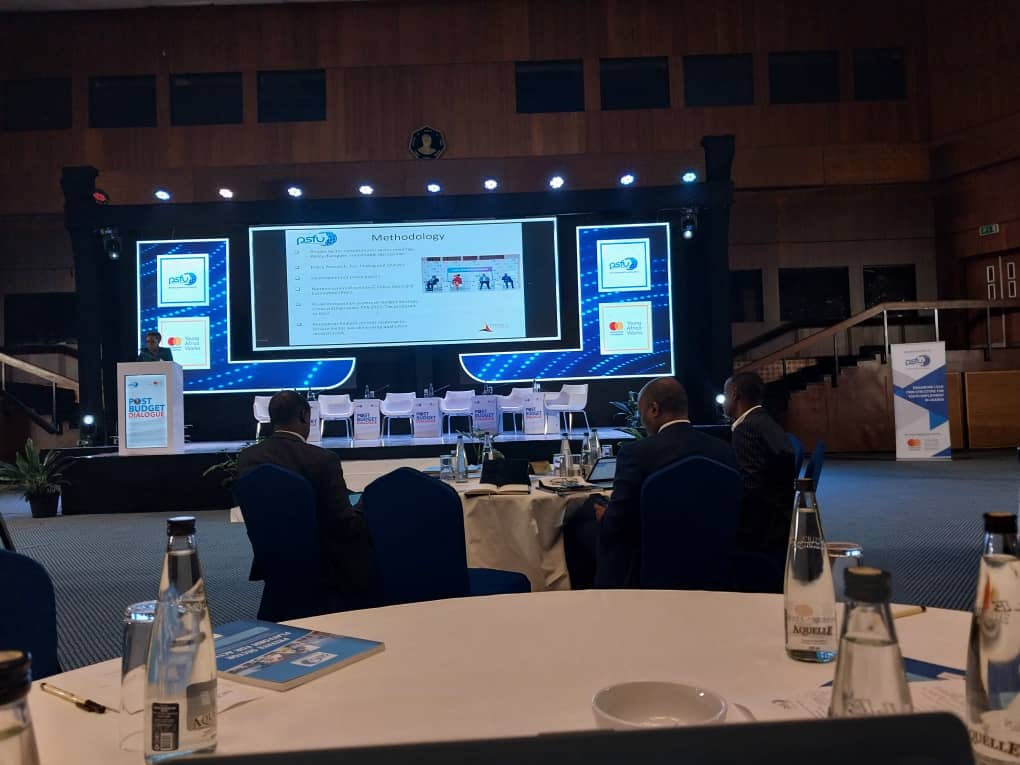 Private Sector Foundation Uganda (PSFU) being the apex body of the Private Sector in areas of Policy advocacy and capacity building, continues to sustain positive dialogue with Government.
As part of the budget month activities, PSFU in partnership with Mastercard Foundation organized the private sector post financial year 2023/24 national budget dialogue under the theme "Full monetization of Uganda's economy through commercial agriculture, industrialization, expanding and broadening services, digital transformation, and market access" the dialogue aimed at contributing to the generation of policy proposals from the business community regarding the implications of the budget to investments and employment.
Among the invitees were our own from KCU Economist and Policy Analysts Wagima Christopher (PhD on Track) who doubles as Curriculum Chairperson and Dr. Wemesa Richard -Chair Quality Assurance School of Business to participant in the private sector post budget dialogue that took place on 21/06/23 at Kampala Serena Hotel at 8:30am
to 2Pm.
Among the key issues discussed included accountability of PSFU, Key off event to consult on outstanding issues affecting the private sector competitiveness
Summary presentation on Government response to PSFU proposals in the read budget and tax proposals and it was noted that 78% of the private sector proposals were adopted by the Government through the Ministry of Finance, Planning and Economic Development for continued support and engagement in the Financial Year 2023/24 budget process. Synopsis on whether the budget addresses the private sector development concerns?
What does the budget mean to the young entrepreneurs? And what does the budget mean to women MsMEs?
Panel discussion: Private Sector reflections on the Financial Year 2022/23 budget for Agriculture, Industry, Innovation and trade sector. And the session was moderated by Mr. Badru Ntege. And areas of interest were on Skilling and hence human capital development versus the Job openings given the unemployment people in the country of about 13.5 million unemployed Ugandans and it was also noted that many young people are not acquiring the cognitive, social-emotional, technical as well as practical skills needed by the private sector to thrive and prosper in an increasing competitive domestic, regional and global economy.
Among the key persons that attended included Mr. Isa Sekitto- Chairperson Policy Committee PSFU Board, Ms Grace N Gwaku PSFU, Mr. Francis Kisirinya, Chief Membership officer, Mr. Humphrey Nzeyi Chairman Board PSFU, Mr Kalisa John Bosco CEO E.African Council (Board) who posed the following questions namely: Does the budget boost support for food security, Climate change, How are we able to leverage technology, Does the budget support creation of Jobs and Access to patient capital and it was also graced by the technical team from the Ministry of finance among them was Hon. Henry Musasizi, State Minister for General Duties-MoFPED
PREPARATION FOR SENATE; Quality Assurance , Academics programmes and library committees conduct meetings.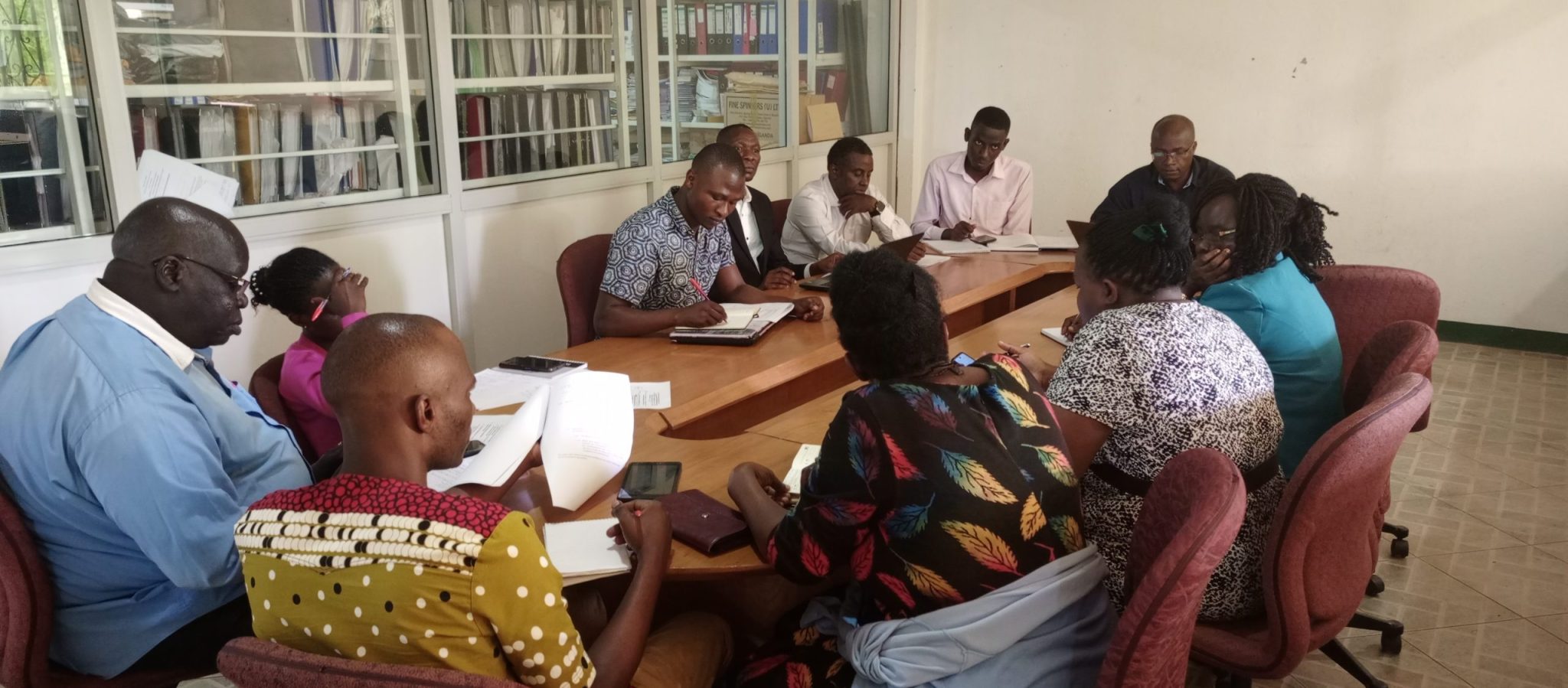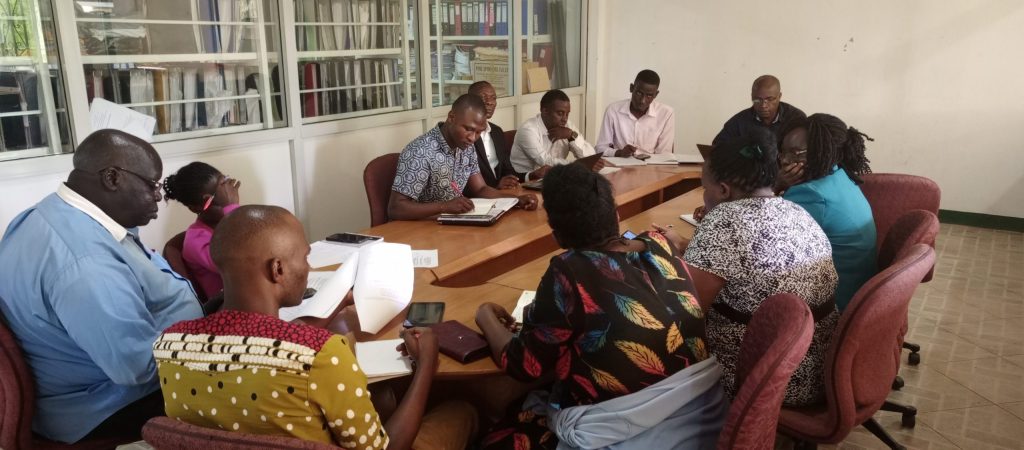 As the university prepares for  a new academic August semester , King Ceasor University is gearing up for an important event in its governance system: the Senate. The Senate, composed of  key faculty members, administrators, and student representatives, plays a crucial role in decision-making processes and shaping the university's future. 
To ensure the smooth functioning of the Senate, various committees established to address specific aspects of university affairs have started conducting meetings. The university quality assurance, academics programmes and library committees held their meetings on 21st June and 22nd June 2023 respectively. The meetings focussed on improving the quality of educational services that are offered by King Ceasor University.
This is done  to provide the Senate with a comprehensive overview while formulating  policies that promote a culture of innovation and knowledge creation. In addition help in prioritizing the holistic development of both King Ceasor University institution as a center of higher education academic excellence and also the holistic development of students.
With the collective expertise and commitment of these committees, King Ceasor University is poised to have a Senate that fosters academic excellence, innovative research, and a vibrant student community. The preparations being made by these committees serve as a testament to the university's commitment to governance and governance and ensuring the best interests of its stakeholders. As the Senate approaches, the university community eagerly anticipates the outcomes that will shape the future of King Ceasor University.
Community Based Education Research Management Service (COBERMS); Student's Perspective, a tale of Kayunga district.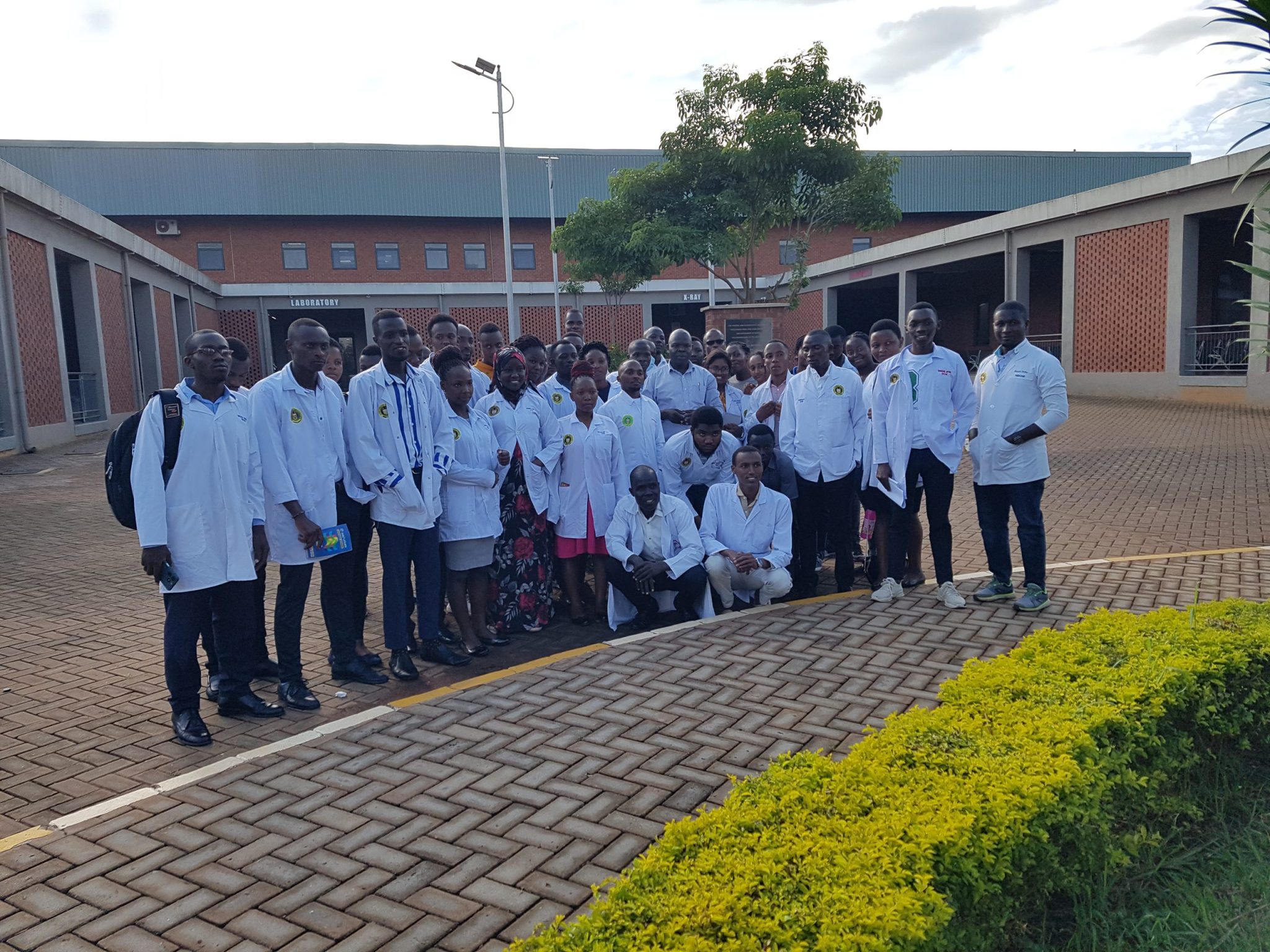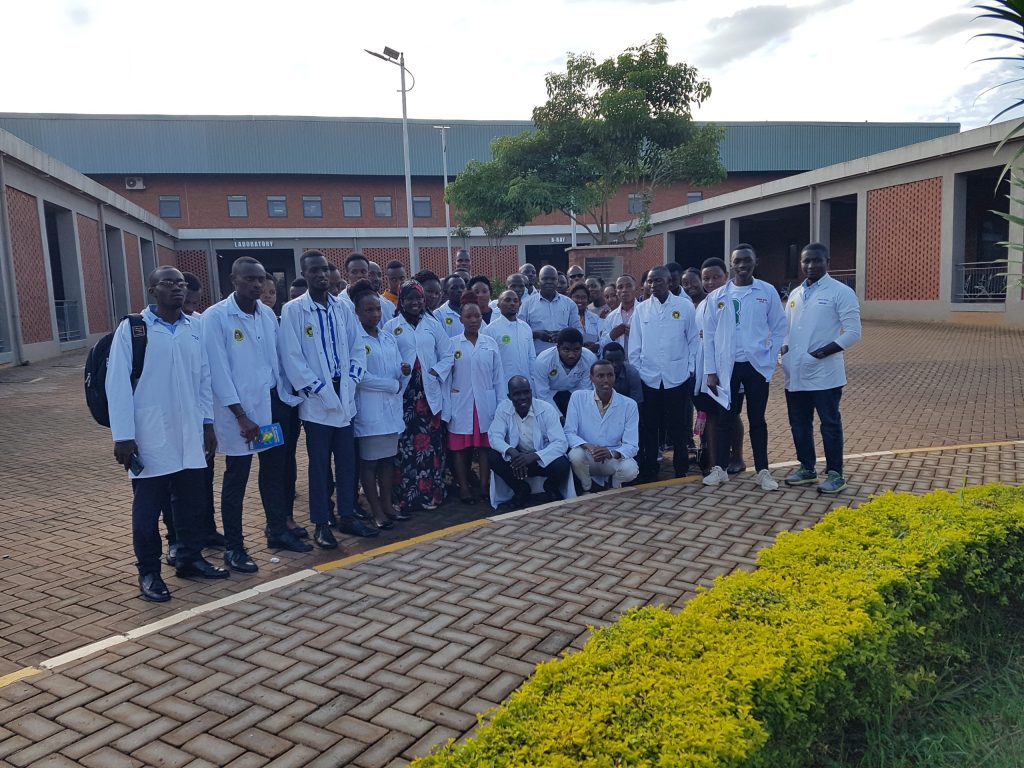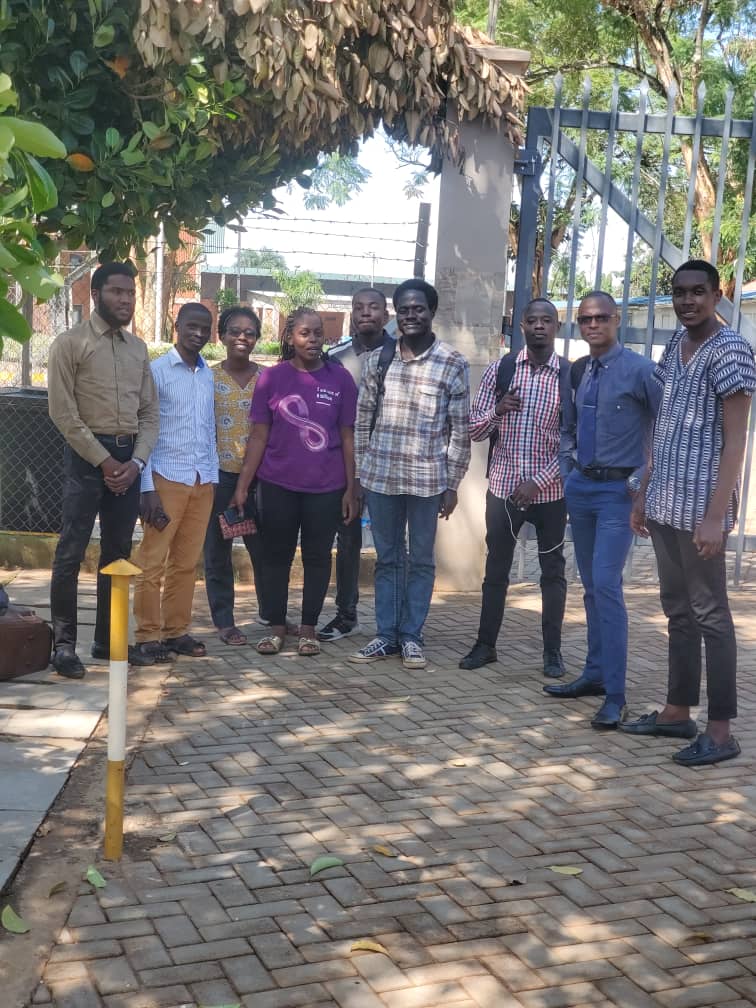 "What on earth does that even mean?" That was the expression shown by almost everyone who called to check me while I was in Kayunga district for COBERMS. Many struggle to say it in full. In fact, a Medical student may simply tell you, while rushing, "It is Community Based something…" Before someone mistakes it to be a new disease of the lower back, or a misspelled word, I will tell you what COBERMS means.
So get it right; COBERMS stands for Community Based Education Research Methods and Services. Yes, it is that long. You should now probably know why many don't know it in full. By the end of this period, we were expected to be able to discuss the various factors that influence overall health in a given community, identify the overall health picture, participate in discussions of how the identified community health issues can be solved, assist community health efforts regardless of the cultural and socioeconomic differences, and experience the conditions in which we will work as qualified doctors. Therefore,  importance for a doctor to know the community and the people he or she is working with can not be overemphasized. It should be craved. We reported to Kayunga Hospital on Monday, 15th May 2023.
 We were to reside there for the next three weeks. The classes involved were; Diploma in Clinical Medicine students (DCM), and Medical students (MBChB) in 1.2 and 2.1. After the orientation from our field supervisors, Dr. Tumusime Herbat and Dr. Simon Emorut, we launched in to the community with the assistance of the Village Health Team (VHT). We were divided into different groups. Each group had a leader, a VHT and a village to which they were attached to work in. For those of us who did not know Luganda, it was time to blow off the dust on the little we knew. It was also a God given moment to allow the steaming brain cells to cool off from the metabolic processes in Biochemistry. 
Some of us had to share rooms, and we got to know each other much better than in class and discussion groups. I can still remember how a common brown banded house cockroach caused confusion in our room – to the extent that if I jumped thoughtlessly, I would have earned myself a fresh cast from Kayunga Hospital the following day. I also remember how my roommate got up at 3am to butter mosquitoes on the wall, whose remains have ever since reddened the wall with smears. It was also great to cook and eat together with fellow students. Some
members also had a test of traveling too and form a Ugandan village. Part of that package involved getting lost. I remember in my case, for one of the trips my roommate and I had from Kayunga to Kampala, we sat at the back seat in the taxi. Underneath our seat were four sheep that were being taken to Kalerwe to get mutton. Oh, you won't believe the smell! One more story then we go. One Saturday morning as we were walking around the town, after getting escort for breakfast, we saw from a distance what looked like a fenced compound, with green leveled grass. I told my friend, "That must be one of the artificial pitches in Kayunga." Without hesitation, he said, "Yes." The next morning, I left him in bed and walked to actually see what that was, only to find that it was a pond of water with blooming algae on the surface. What a betrayal!
Enough of that now. So the major activities we were involved in included collecting health related data from the community so as to do Community diagnosis at the end of COBERMS.
We also mobilized community members in community activities such as cleaning the bore holes and filling the gullies caused by soil erosion. We bought sacks, filled them with soil and placed them in these gullies.
We carried out Health Education in schools, where we taught children the basics of personal hygiene and sanitation. They loved it so much. In fact, some admired and desired to become like us. Last but not least, we carried out Community Health Education with the community members. This was after we had carried out the Needs Assessment in the community. We talked to them about the major health problems that we found in the community, such as preventing Malaria and Typhoid. Otherwise, going to Kayunga was refreshing. A rugby player would call it a water-break or halftime moment. It was just the needed punctuation that helped us to prepare for neuro-anatomy, Pathology and Pharmacology. We also made new friends from the higher classes. There were days when Kayunga was extremely hot. The sun rays were blackening. I believe some members feared turning purple. The simplicity of life was great. They had taxis that still charged 500/= Their bodaboda men were not all that greedy for money. There was also no traffic. It was fun. After each group had finished its activity, it had the privilege to leave.
COBERMS was crowned with the examination we had after all the groups had returned from Kayunga, and the COBERMS report that each group is meant to submit to the school and Kayunga District.
By,
Trinity M Abaasira
KCU guild president attends the national leadership institute training in Kyankwanzi