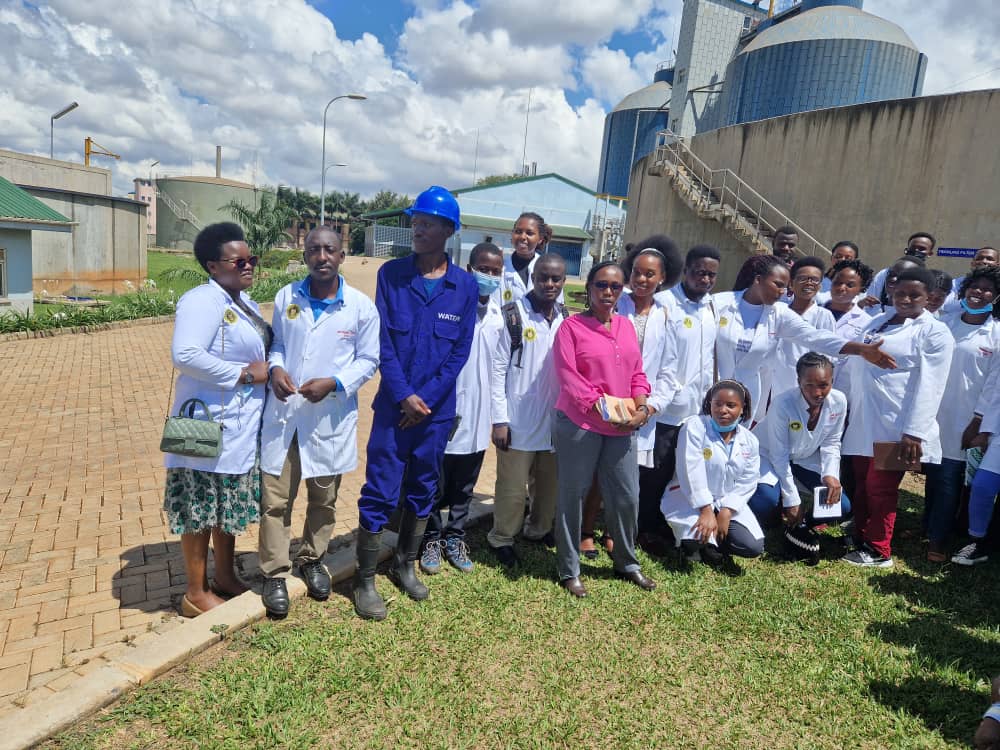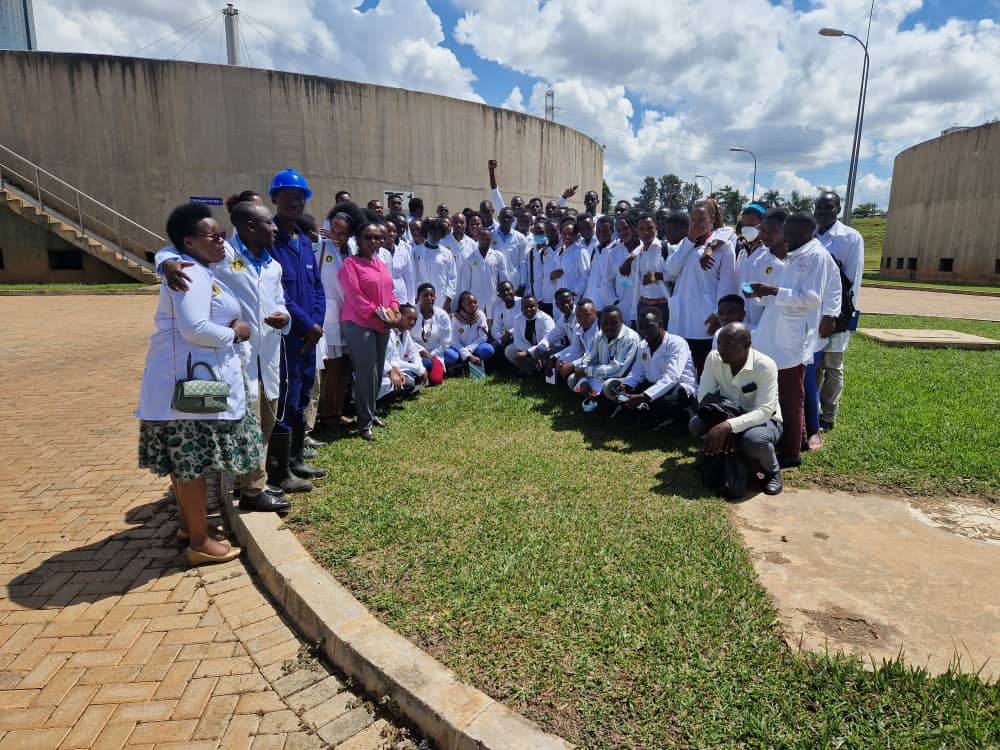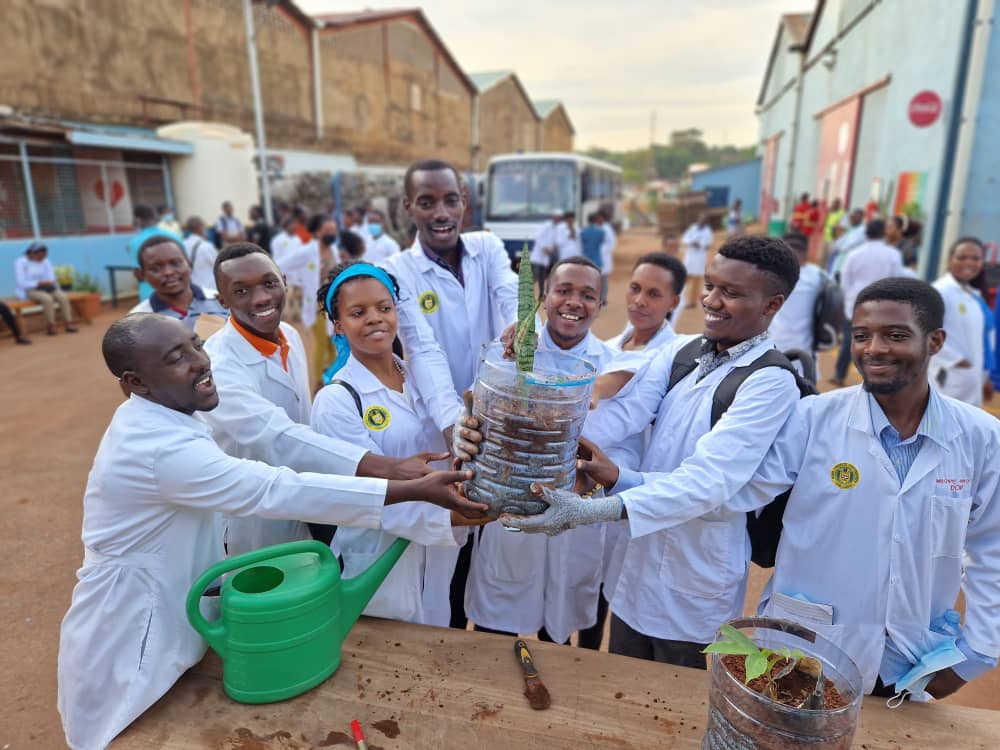 The school of allied health is committed to ensuring that students appreciate the academic programs taught within the school, it is on that basis that Allied health faculty headed by the Dean Dr.Lisa Nkatha Micheni and Mr. Lonny Titus engaged the school in  exploring real-world applications with Field Visits to Bugolobi Water and Sewerage Authority, GABA Water Treatment Plant, Nakawa Plastics and Recycling Center, and Soweto Slums in Uganda. These visits provided a unique platform for students enrolled in the Allied health programs, specifically those pursuing a Diploma in clinical medicine and community health (2.1, 2.2, and 3.1), to witness first hand the practical application of classroom theory.
Our journey began on May 8th to Bugolobi National Water and Sewerage Authority, where we delved into the intricacies of sewage manipulation. The same day, we explored the Gaba Water Treatment Plant, gaining valuable insights into the comprehensive process of water collection, treatment, filtration, and distribution to the community.
Continuing our exploration on May 9th, we conducted a community visit in Soweto slums, engaging with residents and observing their unique methods of utensil cleaning, drying, family planning, and waste disposal. This immersive experience shed light on the challenges and innovative practices employed by the community.
Our study concluded on May 10th with a visit to Nakawa Plastics Recycling Center, where we delved into the collection and recycling of different plastic materials. This enlightening experience emphasized the importance of environmental preservation and recycling for both ecological sustainability and business purposes.
The field study was a testament to the interdisciplinary nature of allied health sciences environmental studies, which encompasses the development of skills and knowledge necessary for fostering human health in a healthy natural environment and creating a more sustainable world. By integrating natural sciences, social sciences, and humanities, the program equips students to comprehend and address the intricate challenges presented by environmental issues.
We express our sincere gratitude to the Almighty God for granting us good health and enabling the successful completion of this enriching field study. Furthermore, we extend our heartfelt thanks to the management of King Ceasor University for their unwavering support, and excellent organization throughout the entire journey.
By: Maniragaba Deus & Abeneitwe Brainy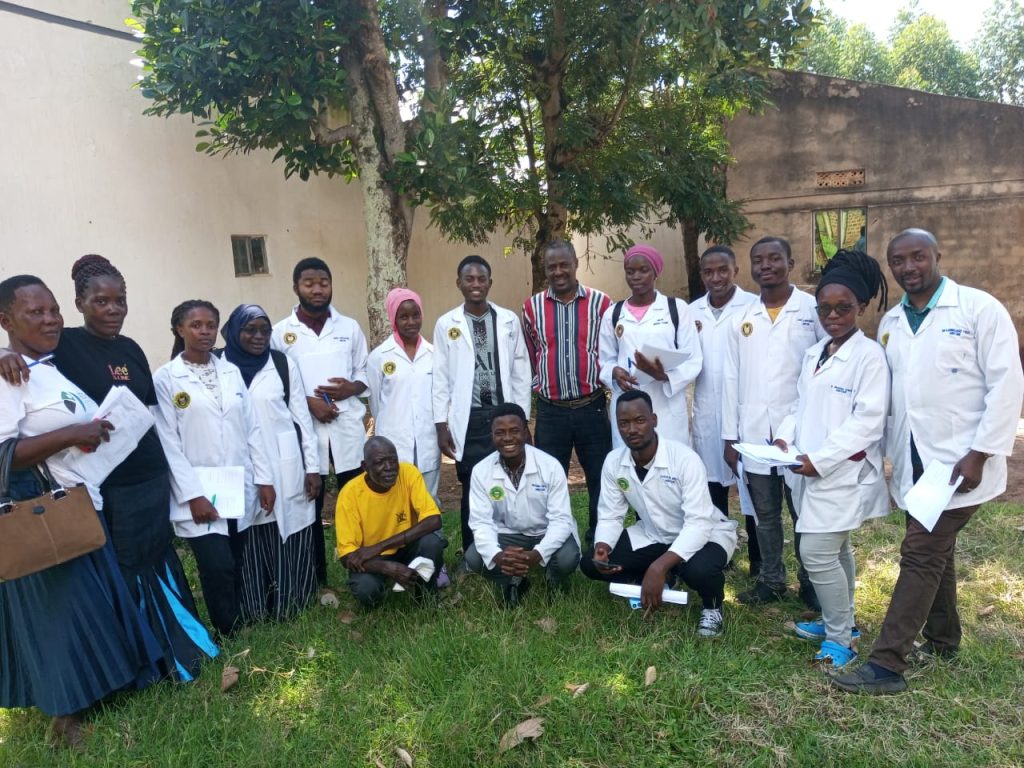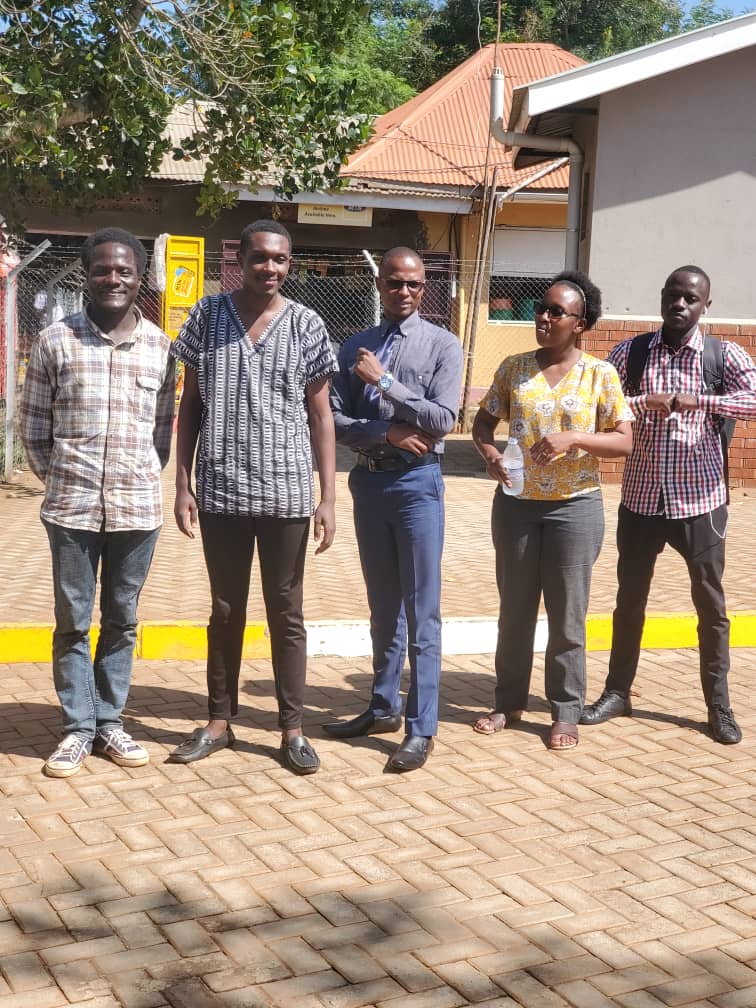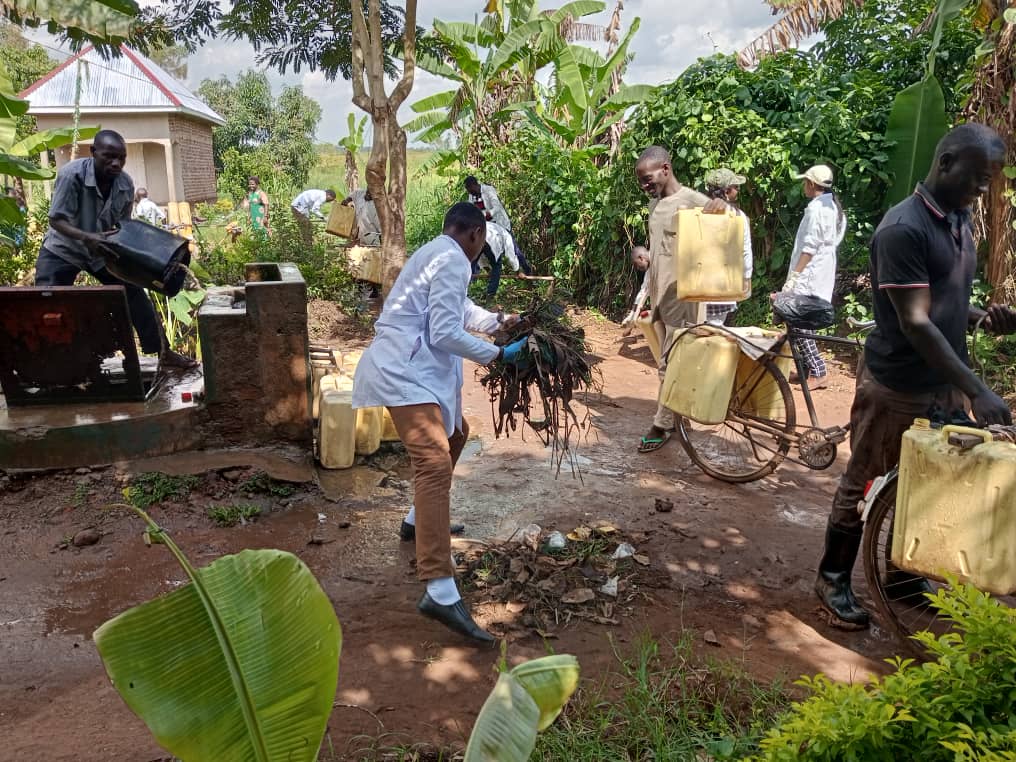 On the morning of Monday, May 15th, 2022, I left my room at an astonishing speed, even before the hens had awakened. I was rushing to catch up with a van heading to Kayunga district referral hospital  for COBERMS. My pace was as fast as a deer, and only a bolt of lightning could have competed with my swiftness.
My eagerness to explore the village I had heard so much about couldn't be contained until we reached Kayunga. It felt like embarking on a journey to a new universe, one that my friends from outside Uganda might have only seen in Marvel movies. The van ride to Kayunga was not only adventurous but also enjoyable. We marveled at the lush green fields and tall trees seemingly racing to keep up with the van. Although no children were present to question why the trees were following us, it added to the whimsical atmosphere.
Having never been to Kayunga before, I indulged my Fantasy prone personality and anticipated glimpses of small grass-thatched houses nestled amidst towering mangrove trees, with children playing among them like monkeys.
To my surprise, upon arriving in Kayunga after a steady three-hour journey, I was astounded, horrified, and dumbfounded to see vehicles, banks, and guest houses instead of huts and monkeys. Initially, I wondered if I was in a deep slumber, but how could that be when I was sipping on a soda?
Although our primary purpose was attending COBERMS and not sightseeing, we had the opportunity to visit neighboring villages. The people of Kayunga were as calm and cooperative as kittens, despite some students winning medals for buffalo-tying competitions in Luganda. They were delighted to see doctors like us, donning pristine clinical coats as white as snow.
In our respective groups, we visited homes in different villages, engaged in community work such as cleaning wells locally known as shadufs, constructing utensil racks, and delivering health talks on various topics and concerns at schools and within communities.
Moreover, the most exciting part was the ample time we had with our classmates and coursemates. During the evenings, we had fun playing soccer, video games, jazz music, watching movies, cracking jokes, and listening to music together. COBERMS provided an opportunity for individuals who had never interacted before to become friends.
We thoroughly enjoyed our time in Kayunga until Thursday, June 1st, 2023, when we departed from the district after completing our observation reports. The experience will always hold a special place in my memory, and I will cherish it dearly.
Prepared by, Kabuye Derrick Stones MbchB 1.2
A Comprehensive Guide to Accessing Your King Ceasor University Email via Gmail in Google Workspace