Communication from the Vice Chancellor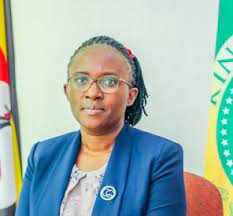 Dear Students and Esteemed Staff,
With a heart full of excitement and optimism, I extend a warm and wholehearted welcome to each one of you as we stand at the threshold of a brand new academic semester and year. The journey we are about to embark upon is not just a continuation of our educational pursuits, but a testament to our unwavering commitment to learning, growth, and excellence.
As we step into this fresh chapter, I want to take a moment to acknowledge the dedication and resilience that have brought us here. The challenges we faced in the past have only strengthened our resolve, and I am confident that the days ahead hold immense promise and potential since our leadership team has now been strengthened by invaluable new members of staff. I would like to introduce Dr.  Byarugaba Baterena our new Deputy Vice Chancellor. He brings with him a wealth of experience in management, his visionary leadership and commitment to fostering an environment of innovation and excellence align perfectly with our university's mission. 
To the returning students, your perseverance and passion for learning are truly inspiring. Embrace the new courses, opportunities, and experiences that await you with open minds and eager hearts. Your contributions to our academic community are invaluable, and I encourage you to continue to push the boundaries of your knowledge and skills.
To our new students, I extend a special welcome. You have chosen to join our community of thinkers, innovators, and dreamers, and we are excited to have you on board. Embrace the unfamiliar with courage, as every challenge presents an opportunity to learn and grow. To our dedicated staff, your unwavering support and commitment to our institution's mission are the foundation upon which our success rests. Your hard work behind the scenes ensures that our academic environment remains conducive to exploration, discovery, and achievement.
As we embark on this journey together, let's remember that education is not confined to the walls of a classroom. It is a collaborative effort that involves all of us, that is students, faculty, and staff working in harmony to create an environment of mutual respect, intellectual curiosity, and inclusivity. I invite each one of you to set your aspirations high and pursue them with tenacity. Let us approach this new semester and year with a sense of purpose, embracing challenges as opportunities for growth and embracing successes with humility and gratitude.
As the Vice-Chancellor, I am honored to lead and support this incredible community. Let us inspire each other, uplift one another, and create a vibrant tapestry of learning and achievement that will define this academic year. Wishing you all a fulfilling and rewarding journey ahead.
Warm regards,
Dr. Charity Basaza Mulenga
Vice Chancellor
Greetings from the office of the Deputy Vice- Chancellor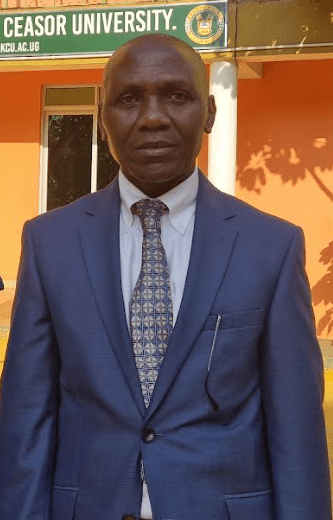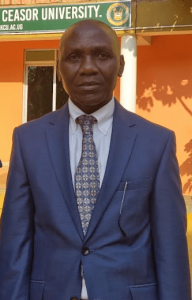 I salute and welcome you all from all walks of life back to KCU after a long holiday. We thank God for keeping us alive and enabling us to come back safely to the university. For the students; choosing a University is one of the most important decisions you will ever have to make and our undergraduate prospectus is designed to help you make the right choice.
KCU  provides a life-changing student experience within a cool learning environment where full holistic potential is developed and academic potential achieved. The University will continue to ensure that you gain the right balance between real-life and work-related skills which will set you solid in your future career path. 
KCU presents remarkable avenues for academic, professional, and personal growth, offering golden opportunities that empower you to excel and thrive. I'm greatly honored and exceedingly humbled to join the winning team of the KCU community as Deputy Vice-Chancellor 
Let's climb up higher and keep the candle burning. 
The time is now.
Best regards,
Dr. Byarugaba Baterana
Deputy Vice- Chancellor


Mr. John Acire; An experienced academician and accomplished Human Resource expert
joins KCU as Our Human Resource Director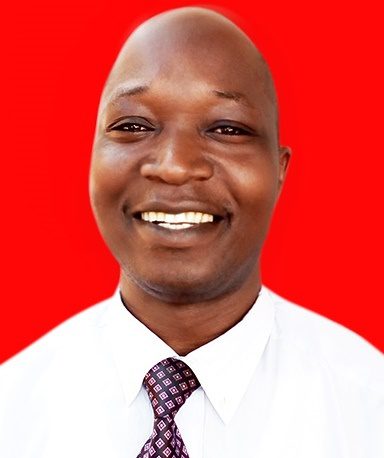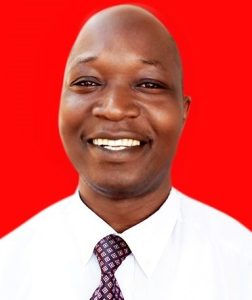 Mr. John Acire, an esteemed scholar and human resource leader has joined our University family as the new University Human Resource Director.He brings with him a wealth of experience and a passion for nurturing talent and fostering a thriving academic environment.With a very impressive background in academia, Mr. Acire has demonstrated his commitment to higher education over the years. He holds advanced degrees in curriculum studies and human resource management from renowned institutions, showcasing his dedication to continuous learning and intellectual growth.
His deep understanding of the academic landscape, combined with his innovative approach to human resource management, makes him the perfect fit to guide our university's human capital towards excellence. 
We warmly welcome him, his guidance and leadership as we continue to foster an environment of personal growth and a deep sense of community.


KCU School of Medicine: Department of Public Health welcomes Dr. Enos Kasirabo Mpora as its newly appointed Head of Department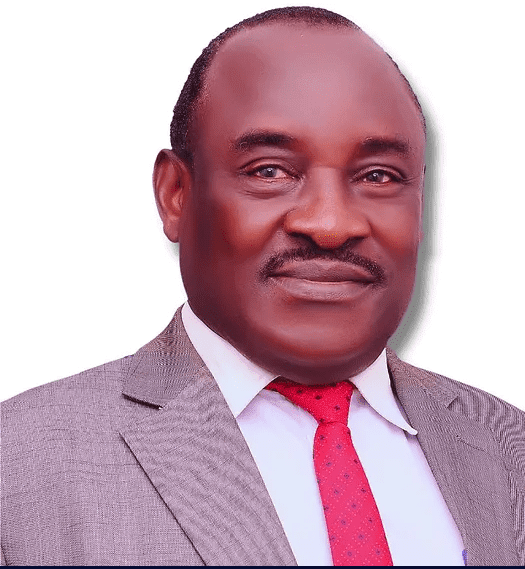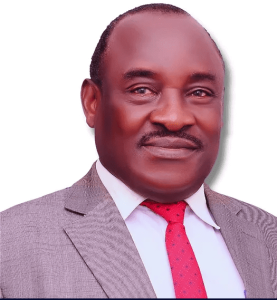 Dr. Enos Kasirabo Mpora, the newly appointed Public Health expert brings with him a wealth of experience, dedication, and a vision that promises to enrich the educational journey of both students and faculty. His transition to King Ceasor University signifies a new era of public health education that blends academic rigor with real-world applications. With his multidisciplinary approach, he bridges the gap between theory and practice, instilling in students a profound understanding of the intricate web that connects public health with broader societal dynamics.
His lectures, discussions, and workshops are anticipated to serve as incubators for innovative thinking, encouraging students to approach public health challenges with creativity and holistic perspectives.Dr. Mpora's vision extends to fostering collaborative research initiatives that not only contribute to the body of knowledge but also personifies the university's commitment to excellence, innovation, and holistic education. 
His presence promises to strengthen the field of public health, catalyzing a generation of healthcare professionals armed with a comprehensive understanding of health challenges and the tools to address them effectively. Under his guidance, King Ceasor University is poised to be a cornerstone of public health education that produces graduates who are not only adept in their field.



KCU Library Department received training from (CUUL) as Mr. Eric Keziron Oloo officially assumed office as the new University Librarian.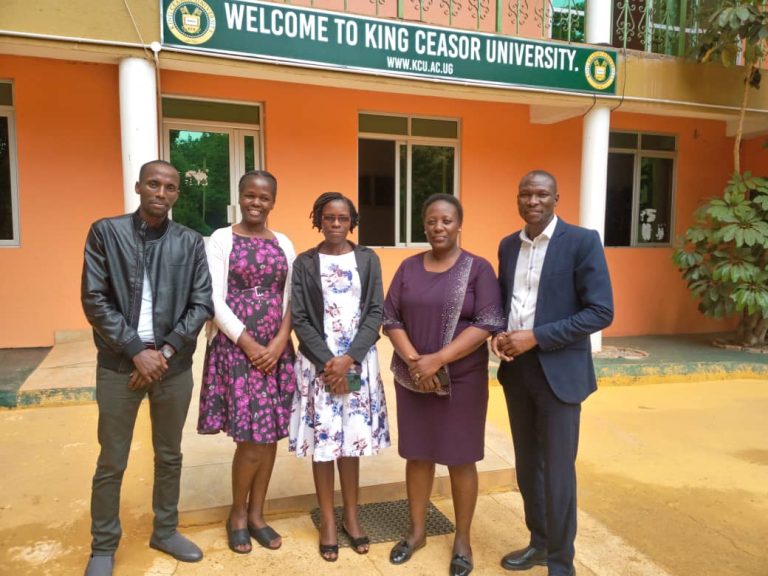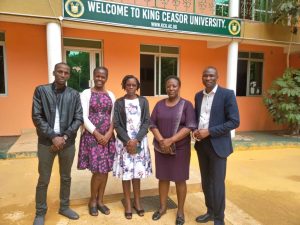 The library department at King Ceasor University is pleased to share the highlights that have occurred during the holiday season. On the 1st of August, 2023, the University library proudly hosted a training session conducted by members from the Consortium of Uganda University Libraries (CUUL).The training session focused on equipping our esteemed library staff with the proficiency to effectively utilize the electronic databases to which the University subscribes. This specialized training provided our library team with a unique opportunity to enhance their knowledge and skills in harnessing the power of digital resources, ultimately fostering a cutting-edge research environment.
The training commenced with a warm welcome from our University Librarian, Mr. Eric, who emphasized the university's commitment to continuous professional development and providing the best possible resources and services to our academic community.
Throughout the session, our library staff embarked on a comprehensive journey, exploring the vast array of electronic databases that the university subscribes to. The facilitators demonstrated various search techniques, efficient navigation through databases, and the utilization of advanced features to extract valuable research insights.
We extend our heartfelt appreciation to the CUUL delegation for generously sharing their invaluable insights and expertise with our library staff. In addition, we wish to extend our heartfelt appreciation and gratitude for the invaluable facilitation provided by the University management that made the training session a resounding success. With a sense of pride and anticipation, we eagerly look forward to the exciting possibilities that lie ahead. 
On the same note on 7th August Ms. Sheila Nakazibwe handed over the University library department to Mr.Eric Keziron Oloo the new university Librarian who pledged to ensure that the library department will continue to be at the forefront of academic excellence, research support and further strengthening its pivotal role in advancing knowledge and nurturing scholarly pursuits at King Ceasor University.
KCU School of Postgraduate Studies & Research holds a research workshop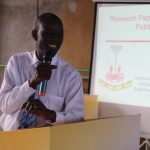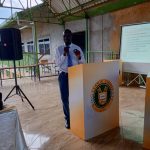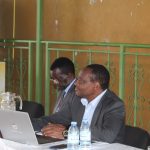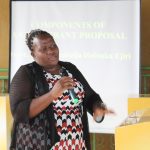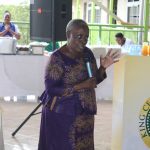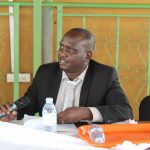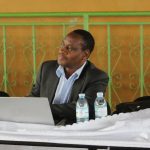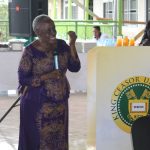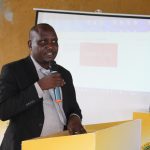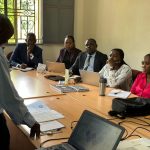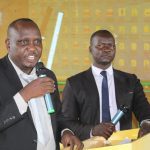 On August 4th, 2023, a Research Workshop took place at King Ceasor University, orchestrated by the School of Postgraduate Studies & Research. The Conference was steered by Dr. Emmanuel Eilu as the Chairperson while Mr. Amos Ronald Kalukusu assumed the role of Master of Ceremonies. The central purpose of this workshop was to bolster institutional capabilities and tap into the latent potential of the academic staff. This, in turn, would propel King Ceasor University towards greater achievements aligned with its vision and mission.
The university embraced an enriching approach by inviting two eminent research authorities to guide the symposium. These experts were Professor Wilson Muyinda Mande, former Vice Chancellor of Nkumba University, and Dr. Alex Barakagira, the current Dean of the Faculty of Sciences at Nkumba University.
Supporting the workshop's execution was the team from the King Ceasor University Center for Research Innovation and Commercialization (KCU-CRIC). They delved into the subjects of Scholarly Writing and the Design and Implementation of Research Protocols. The dynamic team from KCU-CRIC included Dr. Alfred Jatho, Assoc. Prof. Anabella. E. Habinka, and Mr. Innocent Atuhe, all of whom delivered insightful presentations. The workshop showcased several prominent presenters, including Professor Wilson Muyinda Mande, Dr. Alex Barakagira, Assoc. Prof. Anabella. E. Habinka, Mr. Innocent Atuhe and Dr. Alfred Jatho. 
The event garnered substantial attendance, with approximately 55 academic staff and 20 non-teaching staff from various departments such as Medicine, Computer Forensics, Agriculture, School of Law, Business, School of Nursing, and Allied Health. The Library Department played a pivotal role in facilitating the organization and coordination of the Workshop Secretariat. This workshop was an opportunity for King Ceasor University's staff to acquire advanced research skills, with a comprehensive coverage of Qualitative and Quantitative Research techniques.
Additionally, during the workshop, an exciting development was announced regarding the establishment of the King Ceasor University Research Ethics Committee (KCU-REC). The University initiated discussions with the National Council for Science & Technology. These discussions have shown promise and marked a significant step towards upholding the highest standards of research ethics and ensuring that all research conducted under the University's banner adheres to ethical guidelines and regulations.
Anyone interested in becoming a member of the KCU-REC and contributing to the promotion of ethical research practices can reach out to the School of Postgraduate Studies and Research. You can also express your interest by contacting [email protected].
I wish to extend my gratitude to the University administration for their pivotal role in facilitating this workshop. Their unwavering support played a crucial part in bringing together the academic staff, experts, and resources that enriched the experience for all participants. Their commitment to fostering growth and excellence among the University's members is deeply appreciated.
Dr. Amos Ronald Kalukusu
Assoc. Director for Research
 King Ceasor University.
In pursuit of excellence and professionalism, School of Law Organizes Pedagogy Training for its faculty members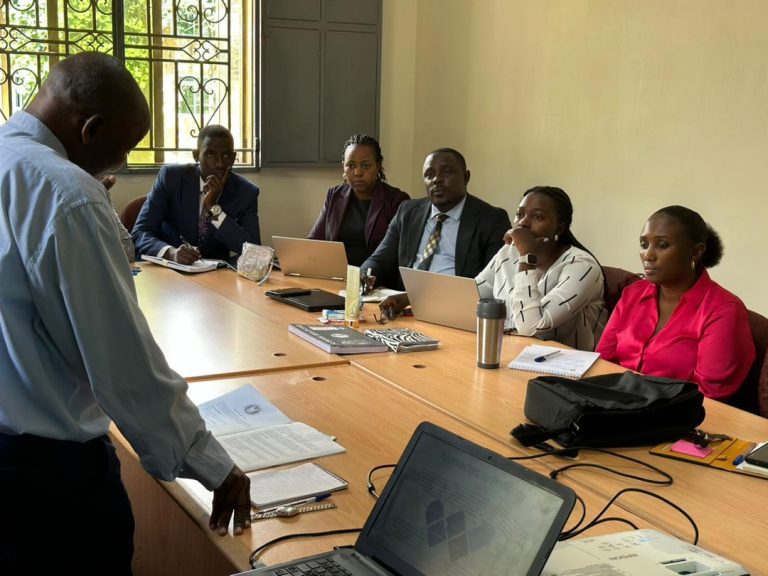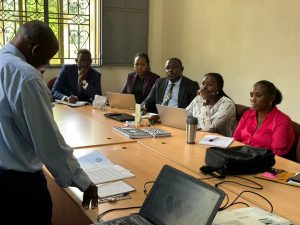 The staff of King Ceasor University School of Law were privileged to undergo a two-day training on Pedagogy. The training was convened by the Dean, School of Law KCU Dr. Brian Kalenge, and in his opening remarks, he welcomed the staff and introduced the trainers from Uganda Christian University, Mr. Mukisa Simon Peter and Rev. Canon Moses Stephen Isabirye (PhD).
Their presentation started with an explanation of  Pedagogy as a  method and practice of teaching, especially as an academic subject or theoretical concept and the philosophy and practice of education involving techniques, plans, methods, instructional materials, classroom interactions, and assessment strategies to enhance knowledge skills, attitudes, and values in students.
On Day 1, participants engaged in an enlightening exploration of pedagogy and its various aspects of learning theories, discovering effective methods to engage students within the classroom environment, and mastering the art of designing impactful learning outcomes. The training incorporated practical exercises, where staff collaborated in groups to apply their newly acquired concepts, allowing trainers to assess the depth of understanding.
A dedicated question and answer session enabled staff to seek clarification and further insights on the material covered. Moving into Day 2, the training continued with an exploration of Universal Design for Learning (UDL) and Active Learning Strategies alongside assessment techniques. The session took an enriching turn with Mr. Sabiiti Murema, Dean of the School of Business, sharing valuable insights into the KCU strategic plan. He emphasized the significance of strategic planning, outlining its role in guiding an institution's long-term goals, implementation strategies, timelines, and evaluation mechanisms.
According to the KCU strategic plan, each school is expected to align its individual strategic plan with the overarching goals of the institution. This led to collaborative discussions within the School of Law about the formation and viability of their unique strategic plan, facilitated by a productive exchange between staff and facilitators. Subsequently, a comprehensive question and answer session allowed for deeper clarification.
The training concluded with Miss Bonnylove Ingabire, Associate Dean, extending a heartfelt vote of thanks, highlighting the significance of their insights. The training came to a close with a shared moment of reflection and prayer by Rev. Dr Isaabirye.
Best regards,
Counsel Pape Bagonza 
Head of Department
Public & International Law
Communication from KCU guild prime minister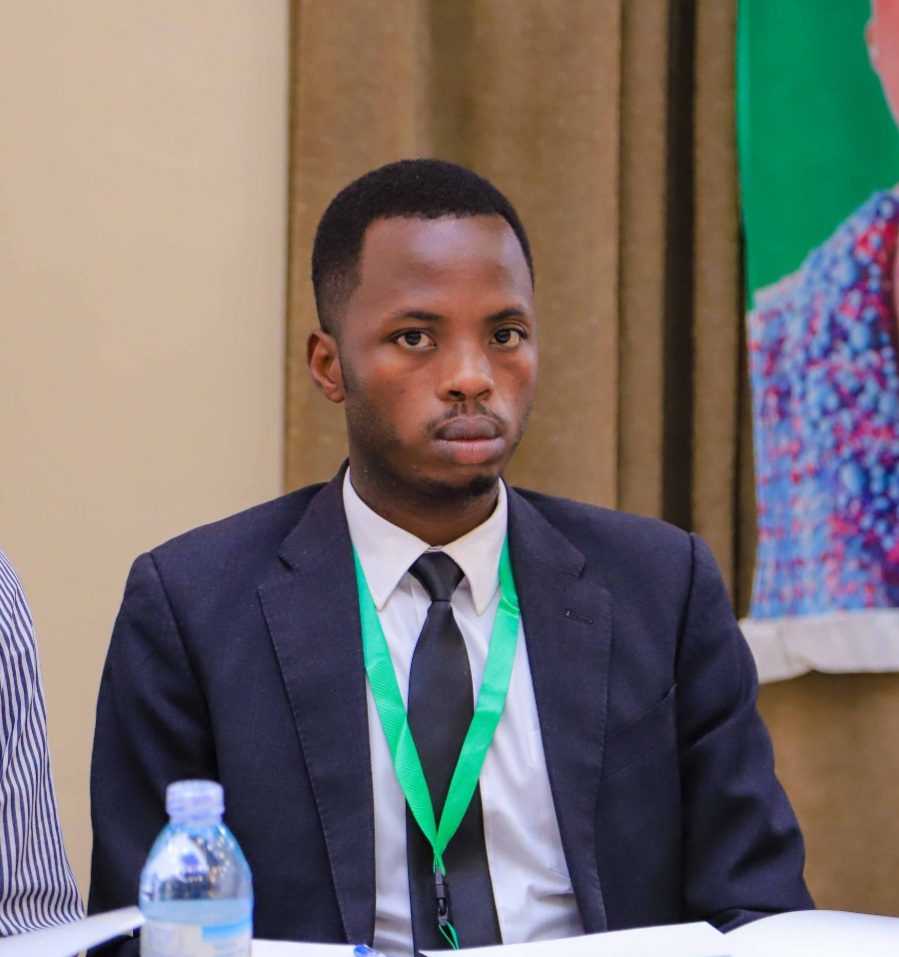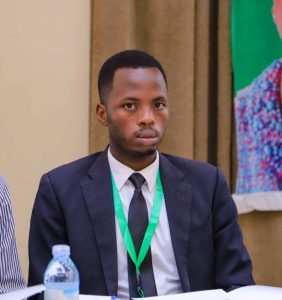 Dear University Freshers and Continuing Students,
I extend a warm and enthusiastic welcome to each and every one of you. Whether you are starting a new chapter in your academic journey or continuing to pursue your passions and dreams, know that you are an integral part of our vibrant and diverse university community.
Our university is a place where ideas flourish, friendships are forged, and growth is nurtured. As you embark on this exciting adventure, remember that you are not alone. We, your fellow students, professors, and staff, are here to support you every step of the way.
Embrace the challenges and opportunities that come your way, for they are the building blocks of your personal and academic development. Explore new horizons, engage in meaningful discussions, and dare to dream big. Together, we create an environment that thrives on curiosity, innovation, and collaboration.
I encourage you to make the most of your time here, both inside and outside the classroom. Participate in clubs, events, and initiatives that resonate with your interests. Connect with your peers, share your experiences, and contribute to the rich tapestry of our university's community.
Remember, the journey ahead might have its ups and downs, but you have what it takes to overcome any obstacles that come your way. The Guild and I are here to listen, advocate, and work tirelessly to enhance your university experience.
Let us unite under the banner of learning, growth, and camaraderie. Here's to an unforgettable academic year filled with discovery, accomplishments, and memories that will last a lifetime.
Welcome, once again, to our university family. Together, we will make this year exceptional.
Warm regards,
UZABAKIRIHO VIATORI
Guild Prime Minister
Make Yourself Successful in Your Studies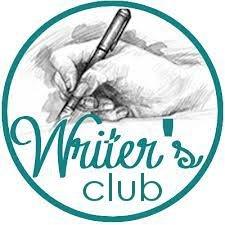 Be EXCEPTIONAL
Everyone in the world has above-average strength in some specific areas. If for example, you are not a talented singer, actor, or artist, you may be a good observer, excellent listener, or organized person. Discover the areas where you are competent and use them to make yourself successful in your studies.
Remember, the areas where you are strong is what makes you unique, exceptional, and special. It is God-given and no one can ever take it from you. This is the reason why I say to you that you have to identify your competence or what you may call your strengths to become successful. If am to ask you again. Are you well-organized, patient, persistent, outgoing, intelligent, brave, fast-learner, talented, or open-minded…?Read More