KCU academic year 2023/2024 dedication day highlights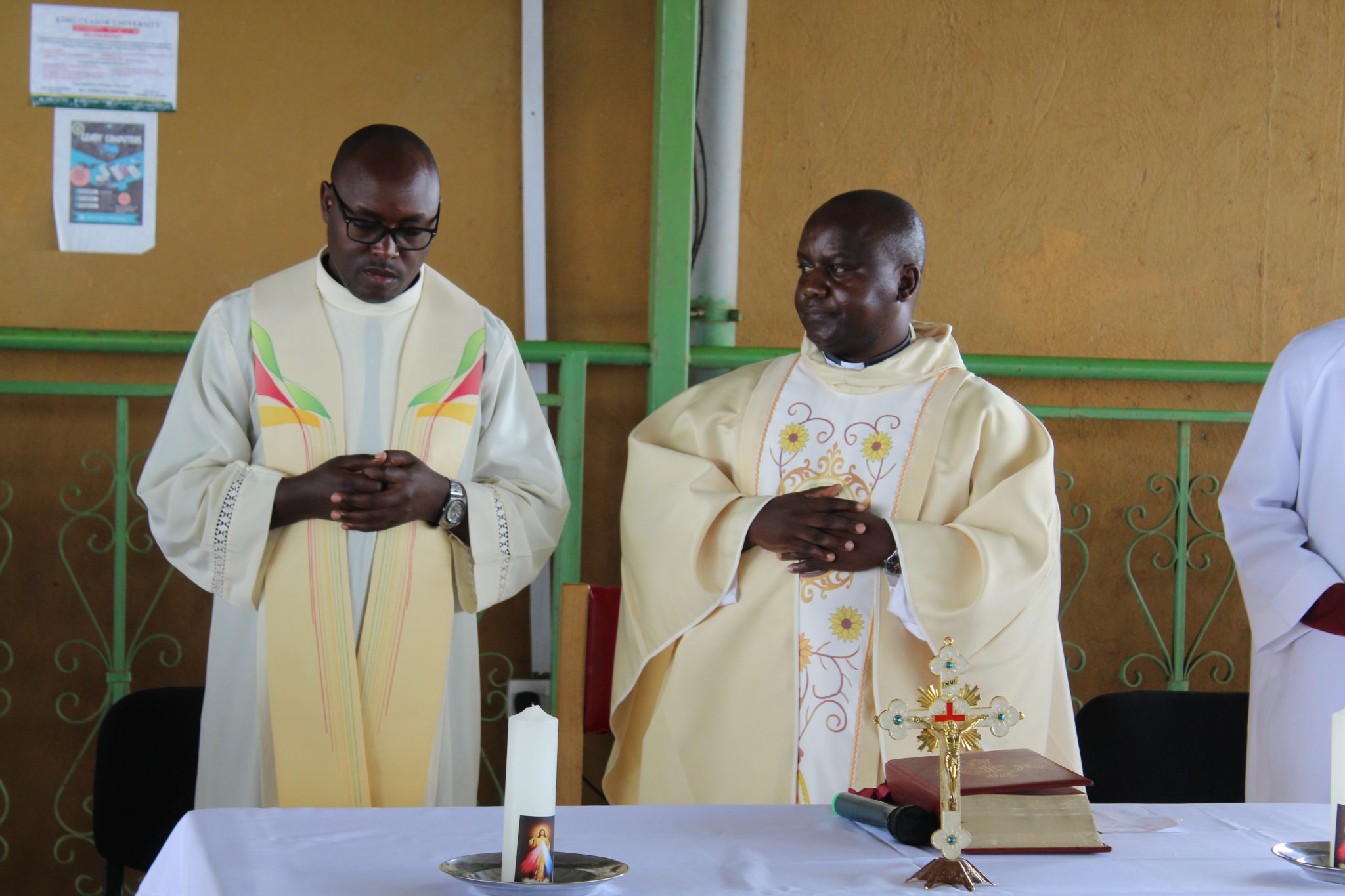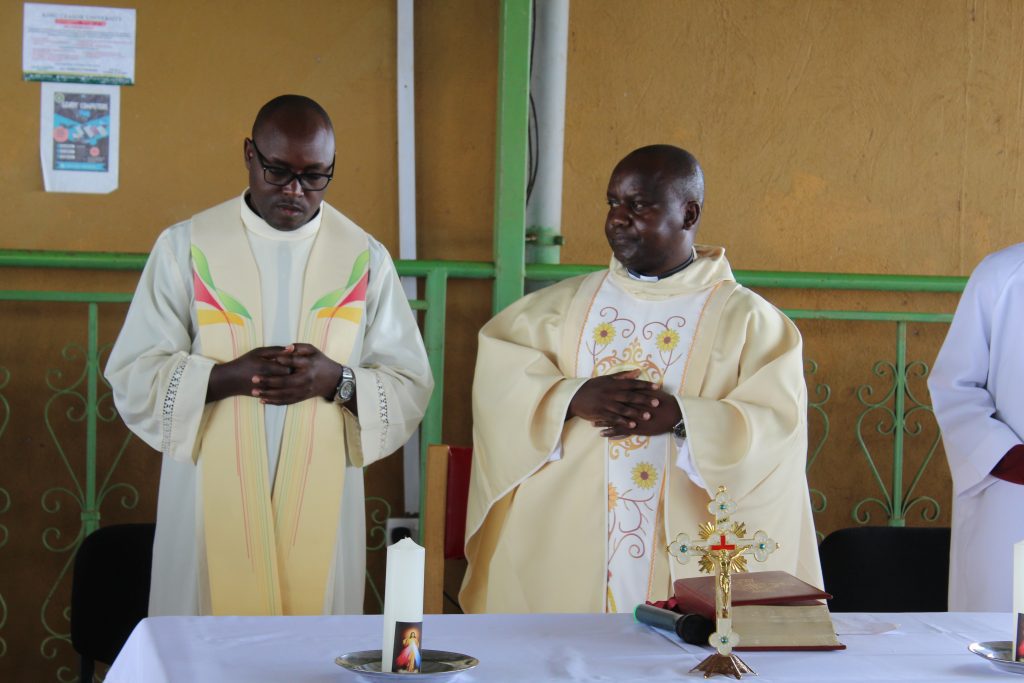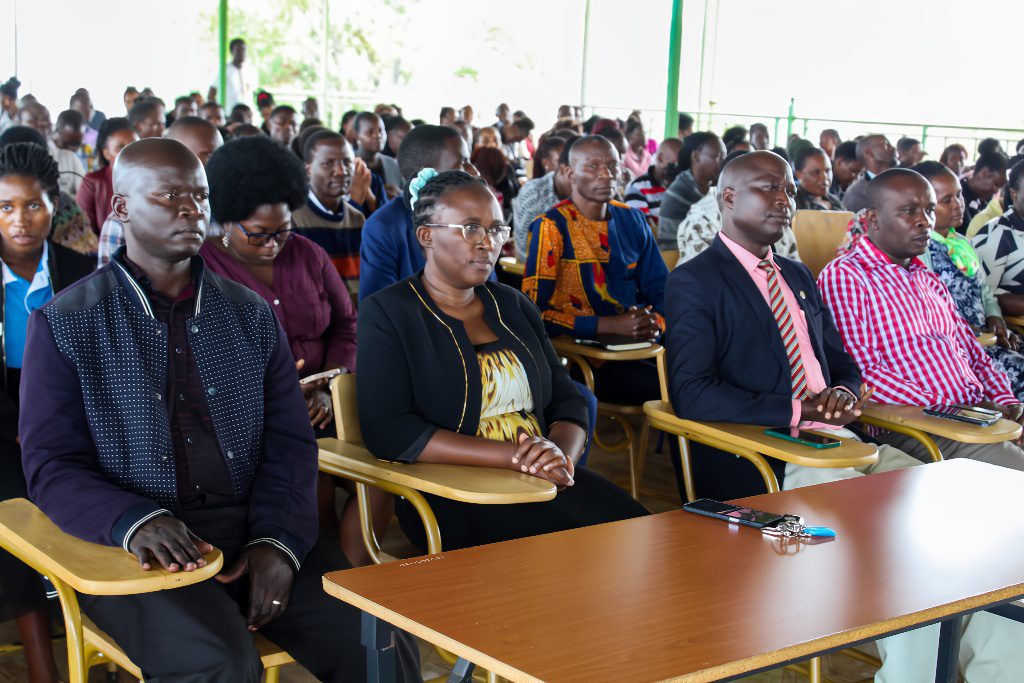 On a bright Thursday, September 14th, King Ceasor University community gathered for a special ceremony, one that marks the beginning of a new academic journey. The occasion was the dedication of the academic year 2023-2024 to God, and it was a day filled with reflection, prayer, and a deep sense of unity.
The ceremony, which took place at noon on the University rooftop, was presided over by the University Chaplain and Dean of Students, Fr. Dr. Aloysius Gonzaga Lumala. As we stood together, prayers were offered for the University Leadership, lecturers, all staff, students, and even our cherished sister institution, St. Augustine International School. New members in our community, including students and staff, were specially recognized. It was a moment to recognize and appreciate the diverse tapestry of our academic family.Under the theme, "The Family That Prays Together Stays Together," we collectively sought God's blessings for all our endeavors and aspirations. One particular hope echoed throughout the gathering: the acquisition of the University charter. We firmly believe that with faith and unity, our goals will be realized.
Dr. Charity Basaza Mulenga, our esteemed Vice Chancellor, wholeheartedly endorsed this day of consecration for our university, studies, and all activities to God. She commended the University Chaplain and everyone involved in arranging this dedication day. It was suggested that this heartwarming tradition becomes a part of KCU's culture, observed at the beginning of each new academic year, binding us closer together in faith and purpose.
Our reflections on this day were grounded in the wisdom of scripture passages from Prophet Ezekiel 33:7-9, Romans 13:8-10, and Matthew 18:15-20 urging us to support each other emphasizing the importance of care, concern, and love for one another. These teachings reinforced our commitment to a harmonious academic community.
Fr. Aloysius urged students to take full advantage of university resources, respect diversity, take responsibility for their behavior, comply with university policies, and above all, prioritize their love and reverence for God, recognizing that the fear of God is the beginning of wisdom..
Fr. Dr. Aloysius Gonzaga Lumala
University Chaplain | Dean of Students
King Ceasor University
KCU School of Law participates in the prestigious Un wanted Witness moot court competition: A triumph of advocacy and legal acumen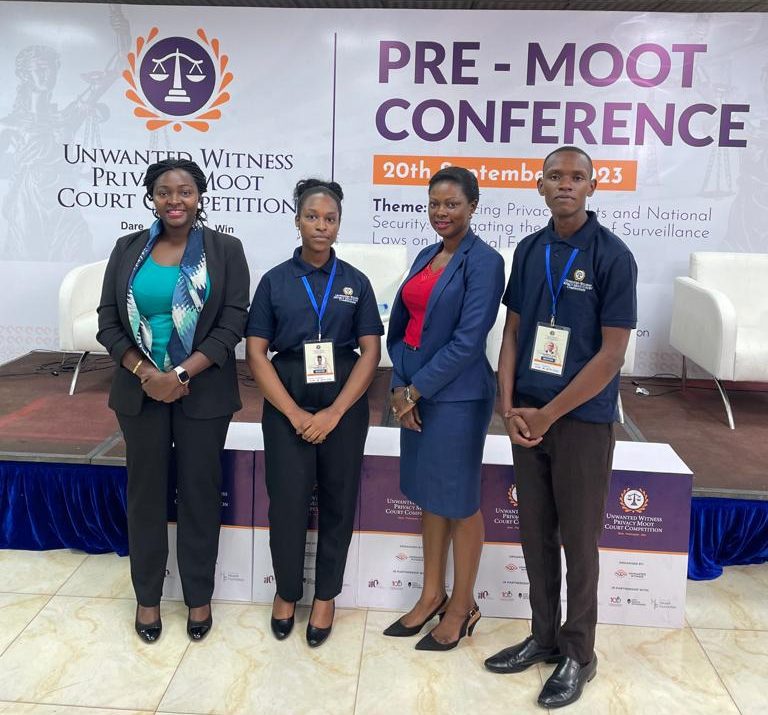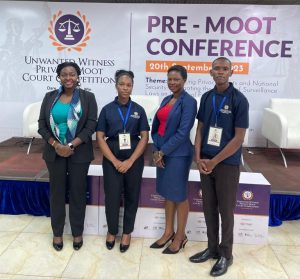 We are thrilled to announce the successful conclusion of the Unwanted Witness Moot Court Competition, which took place on the 21st and 22nd at Makerere University, where King Ceasor School of Law participated and was represented by HALERA ALEX and ATWONGIRE RONAH. This event, organized by Makerere University's esteemed PILAC department, showcased exceptional legal talent and provided a platform for budding law students to hone their skills in a competitive environment
The Unwanted Witness Moot Court Competition, now in its 2nd year, has become a staple event in the academic calendar, attracting participants from across universities in the country. This year's competition was particularly noteworthy for the level of expertise and dedication demonstrated by the participating teams.
The moot court problem centered around a complex scenario involving issues of privacy, digital surveillance, and the right to privacy. The competition required participants to delve into legal research, construct persuasive arguments, and present their cases before a distinguished panel of judges.
The preliminary rounds witnessed fierce competition, with teams demonstrating their mastery over legal principles and articulating their arguments with precision and poise. The judges were impressed by the depth of knowledge displayed by the participants, as well as their ability to think on their feet and respond to challenging questions. After intense deliberation, IUIU emerged as the champion of the competition, showcasing exceptional teamwork, legal acumen, and advocacy skills. Their outstanding performance reflected the hours of rigorous preparation and dedication invested in the competition.
In addition to the overall champions, several individual awards were also presented to participants who exhibited exemplary skills in areas such as oral advocacy, legal research, and overall presentation. These awards served as a testament to the diverse talents and strengths displayed by all participants.
The competition not only provided a platform for students to apply their theoretical knowledge in a practical setting but also fostered a spirit of camaraderie and sportsmanship among participants. It served as a reminder of the critical role that legal education plays in shaping future advocates and champions of justice. A team of our King Ceasor University law students were in attendance throughout the moot competitions and this left them with knowledge and experience of court proceedings.
BY,
MS. NAKAMATTE MARY FLAVIA
LECTURER SCHOOL OF LAW
KING CEASOR UNIVERSITY.
A recap of the Public Lecture on 'BUSINESS FORMALISATION'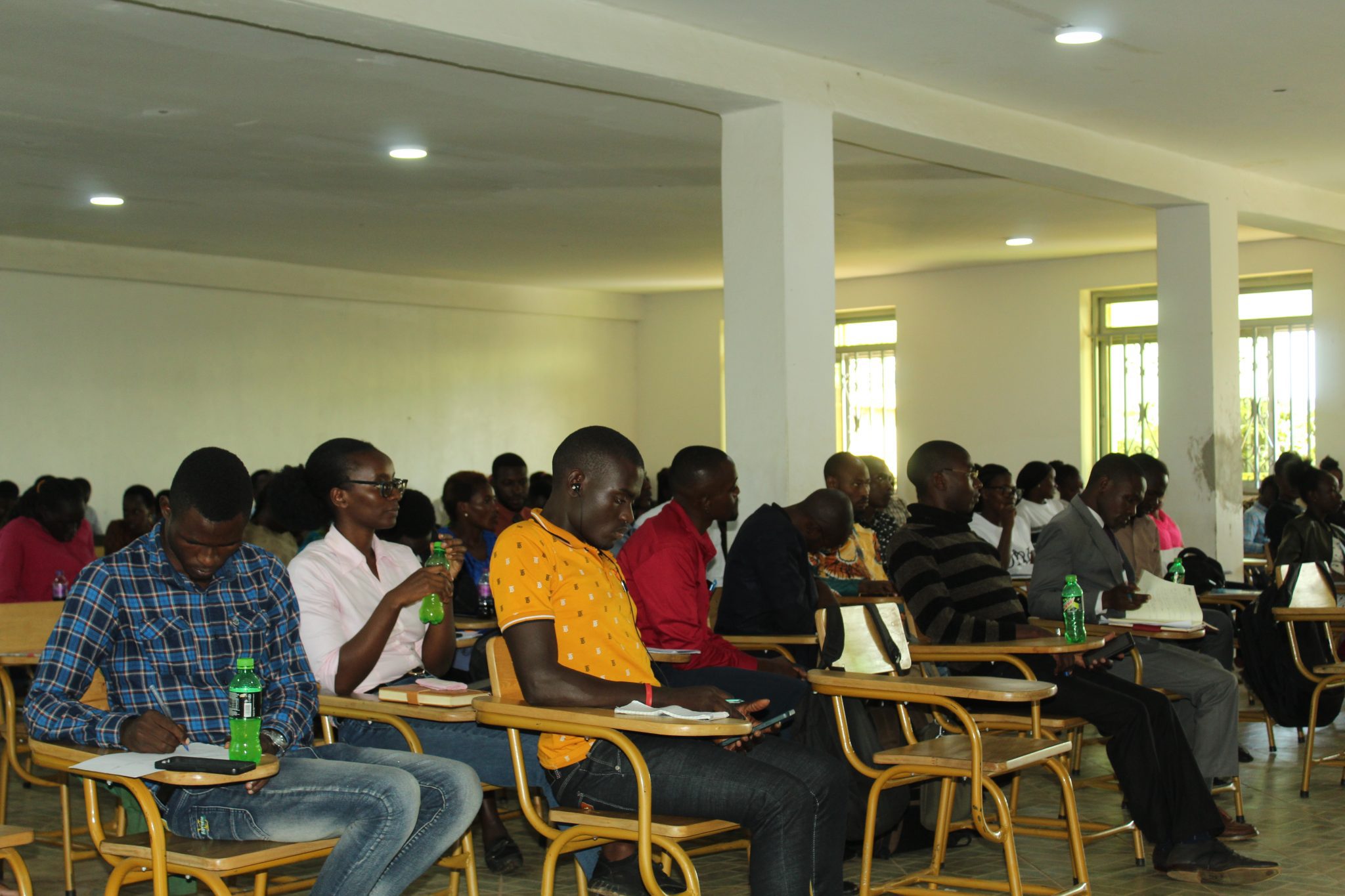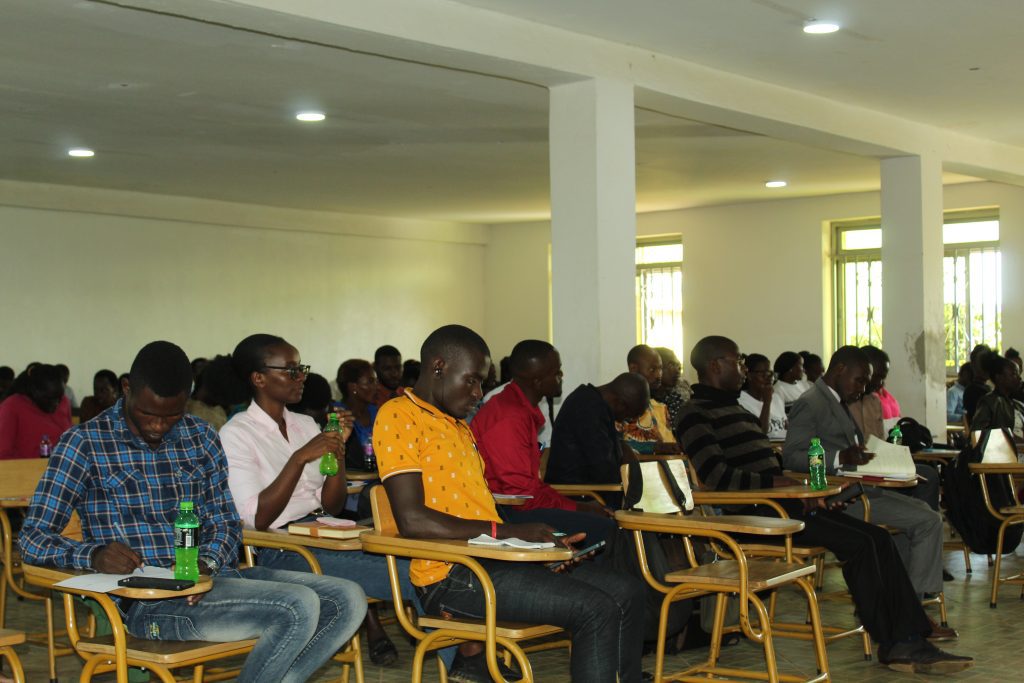 The School of Business and Management held a public lecture on the 27th of September, 2023. The theme of the day was "BUSINESS FORMALISATION". The lecture attracted over 100 people including both students and lecturers from other schools at KCU. It was facilitated by a team from Uganda Registration Services Bureau (URSB). The following areas were addressed: Types of Business registered in Uganda, Reservation of Business name, how to register a Business, conversion of Business name into a Company, registration of foreign branch offices, and benefits of Business formalization among others. The lecture was interactive, engaging and educative. Learning doesn't end. We have just started the journey……. join us next time……"Business is Life"
School of Business Management
COBERMS Success and Gratitude: Congratulations to our 5.1 medical Students upon completing their COBERMS program.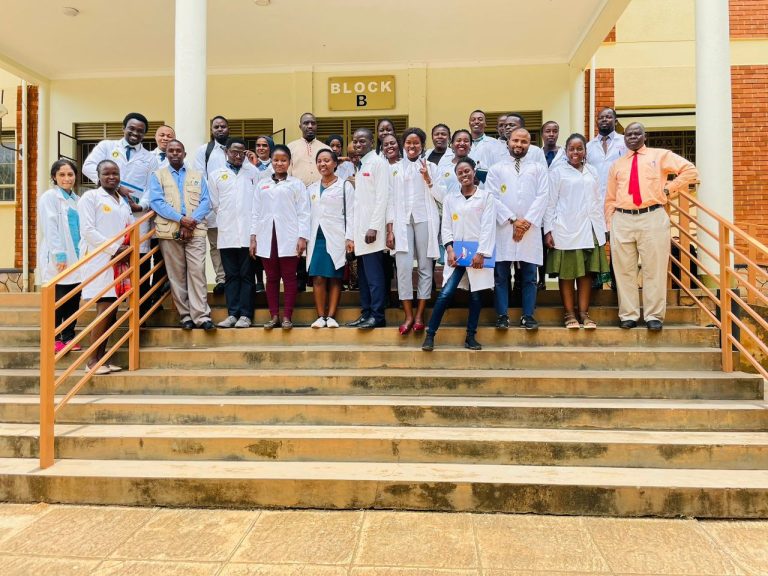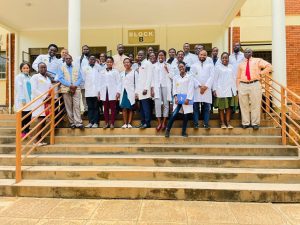 We wish to congratulate our 5th-year, semester-one students for having completed their COBERMS training in Wakiso. We applaud your dedication and hard work, which have led to this significant achievement. Alongside these congratulations, we also wish to express our deep appreciation to our devoted lecturers who have played a pivotal role in our student's academic journey. Their mentorship and guidance have shaped these students into promising future professionals. The knowledge imparted within the walls of our University has laid a strong foundation for their careers.
Furthermore, we extend our heartfelt gratitude to the healthcare facilities that have collaborated with us during the COBERMS training. These institutions have provided invaluable hands-on learning experiences, bridging the gap between theory and practice. We also appreciate the warm and supportive communities that have welcomed our students. Your hospitality has enriched their lives and strengthened our ties with the local community. As we move forward, we recognize that the collective efforts of our lecturers, healthcare partners, and communities have been instrumental in nurturing our students' potential, and we remain deeply grateful for their unwavering support. As our students embark on their academic and professional journeys, we are confident they carry with them a profound sense of gratitude and enriched perspectives, thanks to the contributions of all involved.
KCU Law Society dinner and handover event: Promoting Ethical Values in Legal Practice - A night to remember!
Greetings from King Ceasor University Law Society. We are a community of law students, and we are pleased to have organized the Law Society dinner with the theme, "HOW TO BE AN ETHICAL LAWYER," which took place at Las Vegas Hotel Bunga on September 23, 2023, at 7 pm. Our Chief Guest was the Deputy IGG and the President of Uganda Christian Lawyers Fraternity (UCLF), Mrs. Anne Muhairwe. Unfortunately, she was unable to attend the dinner due to official duties, but she graciously arranged for Mr. Martin Sabiiti Rwabihurwa, the CEO of UCLF, to deliver her speech, along with Counsel Nyakoojo Francis, Head of Access to Justice at UCLF, who represented her at the dinner.
We were also honored to have the Dean School of Law, Dr. Brian Kalenge, and staff members, including Mrs. Flavia Nakamate, the Guild President, along with a few of his cabinet officials. The Uganda Law Students Association (ULSA), led by their President H.E. Mwanje Gideon, and other Law Society presidents from different universities, such as Kampala International University, Makerere University, Islamic University in Uganda, and Nkumba University graced our Law Society dinner.
The Law Society dinner was organized as an avenue for the handover ceremony to the incoming Law Society cabinet leaders, as well as their swearing-in ceremony. The new incumbent Law Society President is H.E. Akampurira Shamim, H.E. Mulisa Confidence serves as Vice President, Rt. Hon. Kamugisha Derrick as the Speaker, among others.
The dinner commenced at 7:15 pm with an opening prayer, followed by speeches from the previous Vice President of the Law Society and the Guild President, Ruseka Francis. The handover ceremony was conducted by the Chairman of the Electoral Commission, Kwizera Aggrey.
The affirmed president delivered a speech expressing gratitude to the students for electing her and emphasized the importance of advocating for fairness, equity, and justice to make a difference as lawyers with ethical values. Dinner was served at 9:00 pm, consisting of a seven-course meal, which was the most enjoyable part of the evening. Afterward, the Dean delivered his remarks, appreciating the organizers of the dinner and emphasizing the significance of the theme. Mr. Martin Rwabihurwa, the representative of the Chief guest, delivered the Deputy IGG's speech highlighting the importance of ethics in the practice of law and the need to maintain our values as lawyers. The dinner successfully concluded with cake cutting, interactions, and dancing as students celebrated this remarkable event.
I would like to personally thank the Dean School of Law, the administration, the guild office, the new Law Society cabinet members, the organizing committee, and all the law students who attended the dinner for making it such a colorful event.
AKAMPURIRA SHAMIM
PRESIDENT LAW SOCIETY
KING CEASOR UNIVERSITY
KCU Muslim community Participates in the 2023 Annual Muslim Run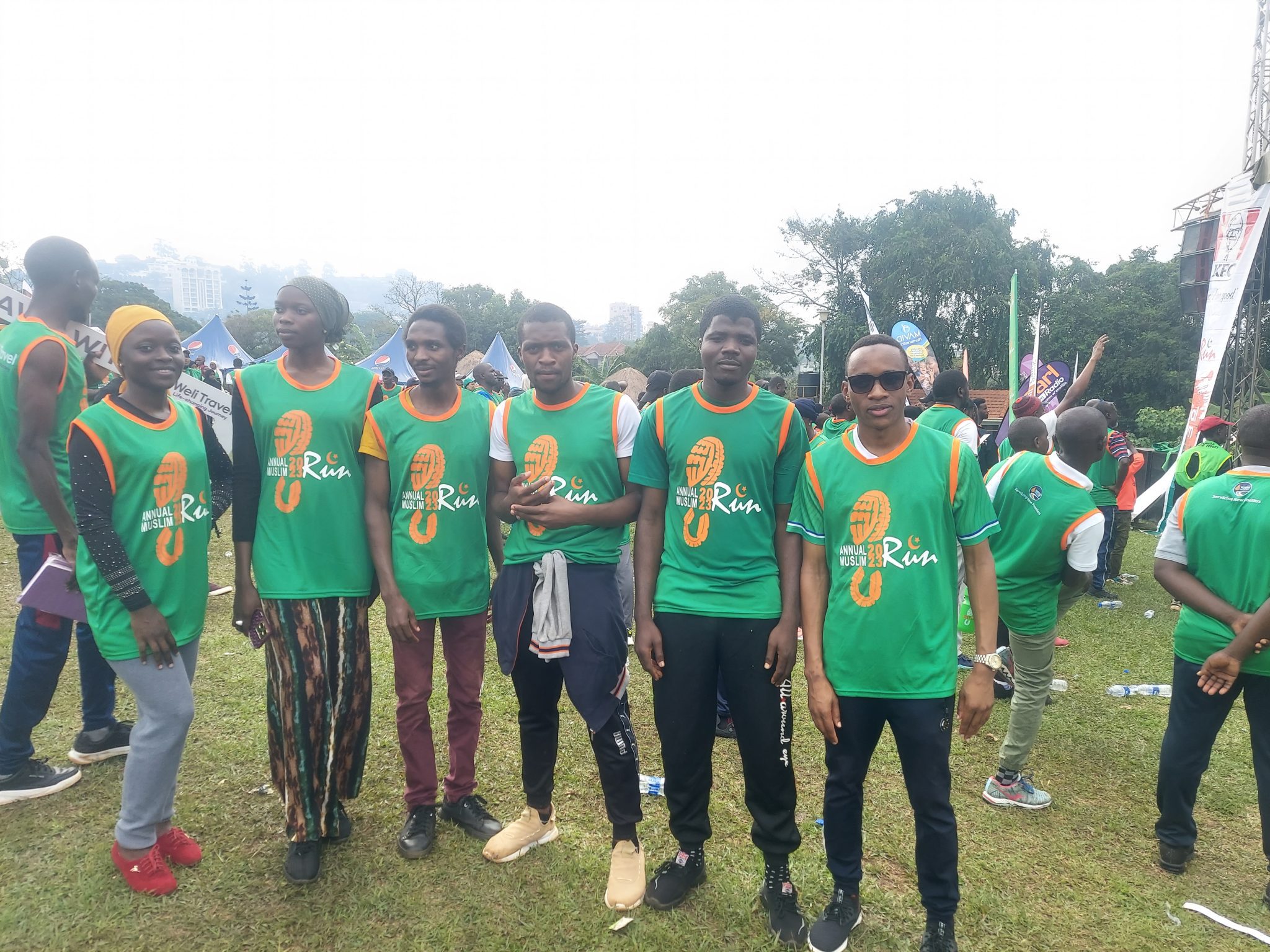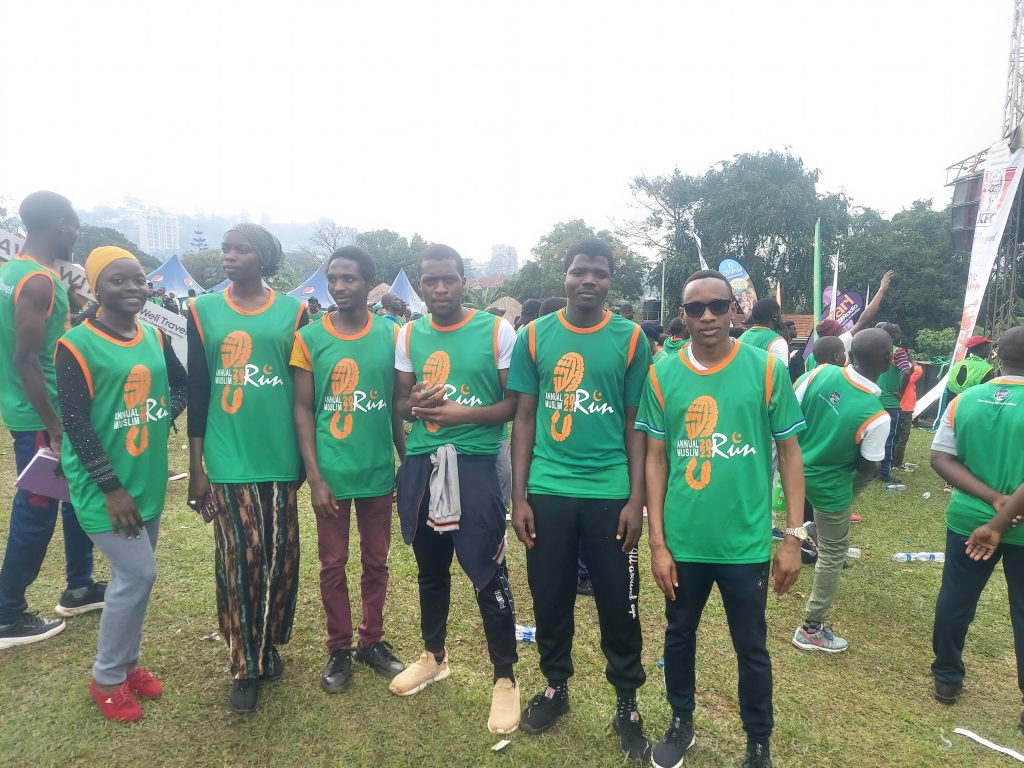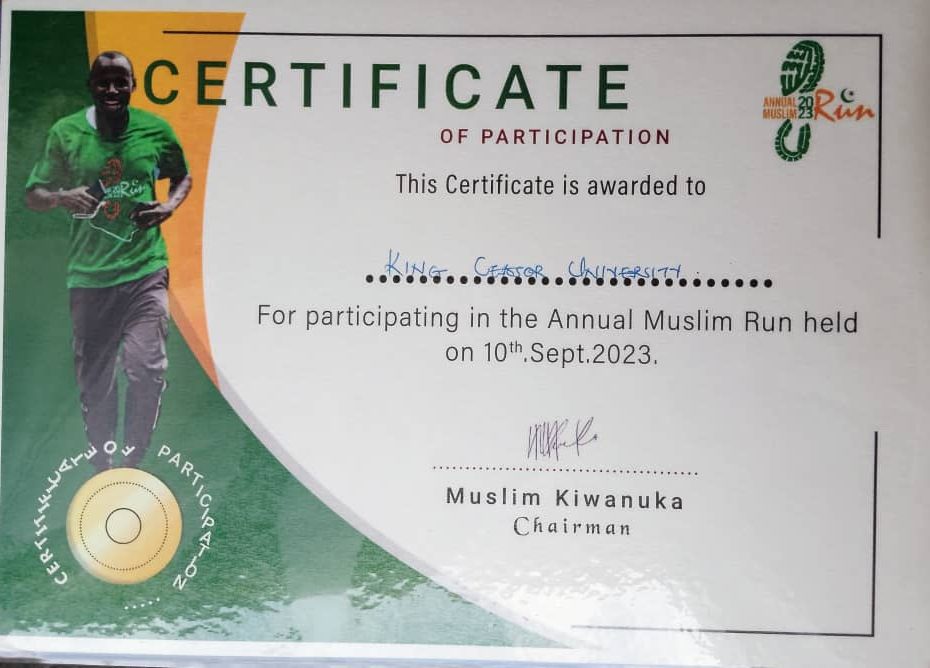 On Sunday, September 10th, King Ceasor University Muslim Students Association, under the leadership of their Chairperson Mr. Kabuura Farouque and former Chairperson Hamza Adamu, joined thousands of Ugandans in the 2023 annual Muslim Run held at the Uganda Museum. This run aimed to raise funds for the establishment of the Shukran Babies Home in Luwero district, which will provide a safe haven for orphans, street children, and abandoned youngsters. The organizing committee expressed their deep appreciation for King Ceasor University team's participation by awarding them a certificate of participation. The entire King Ceasor University community is encouraged to actively participate in this charitable endeavor through the association chairperson.
By,
Mr. Kabuura Farouque
Chairperson
KCU Muslim Students Association