Highlights of the Vice Chancellor's address at the Students General Assembly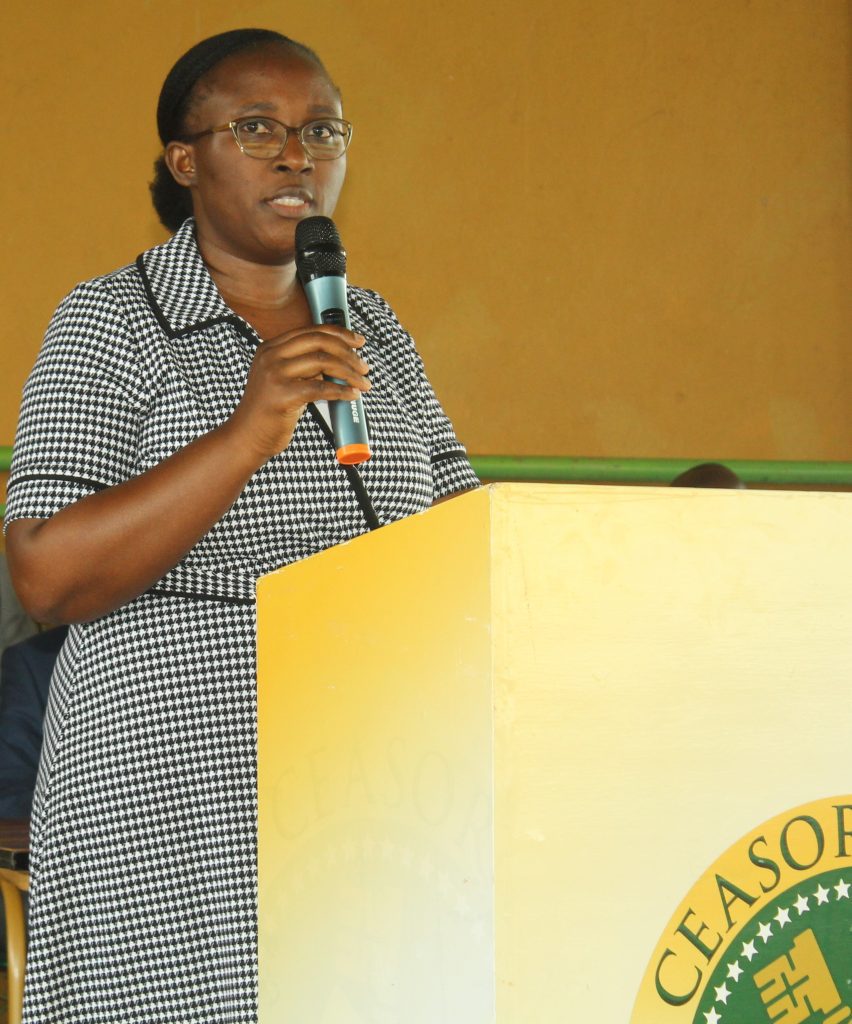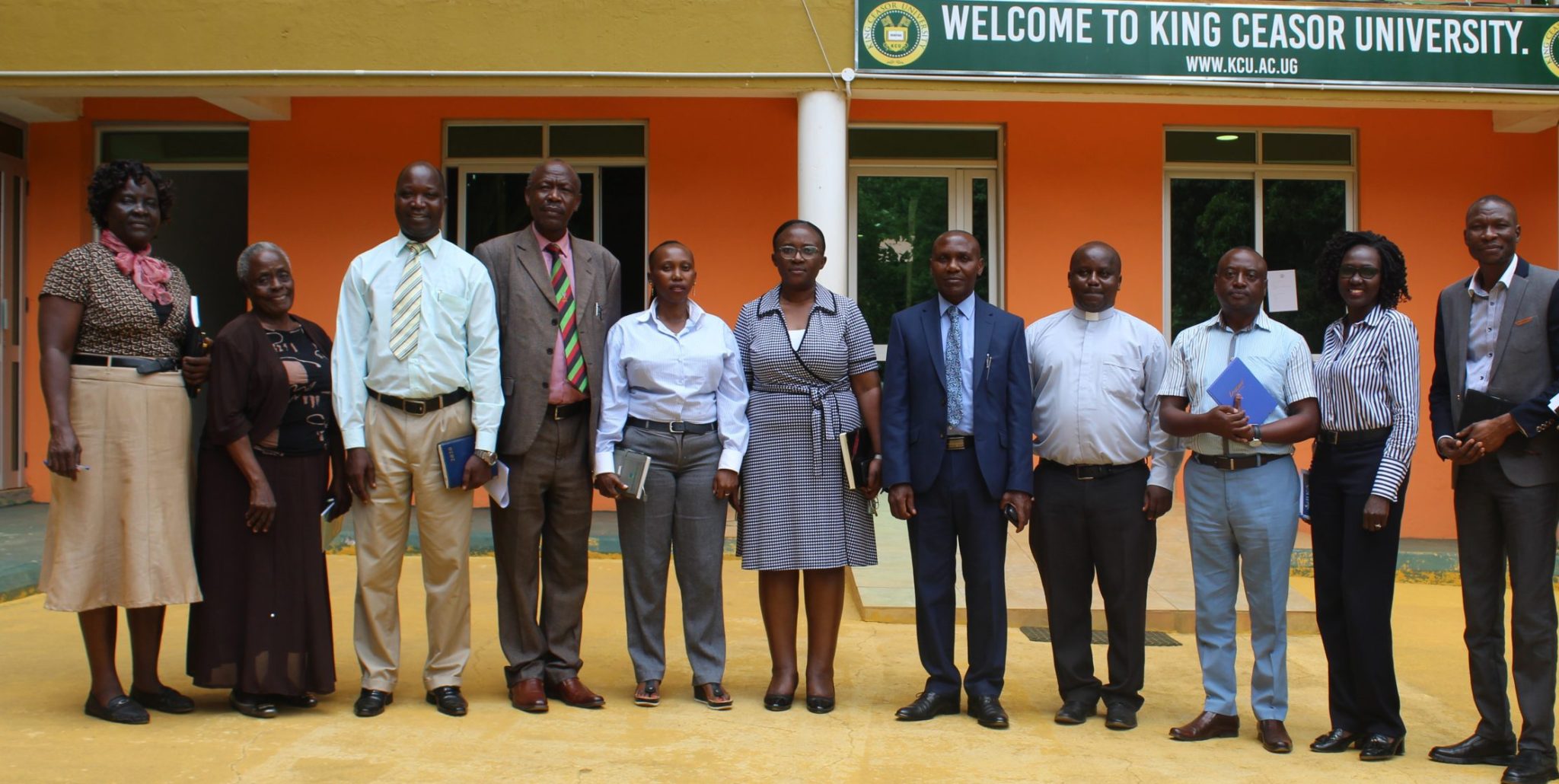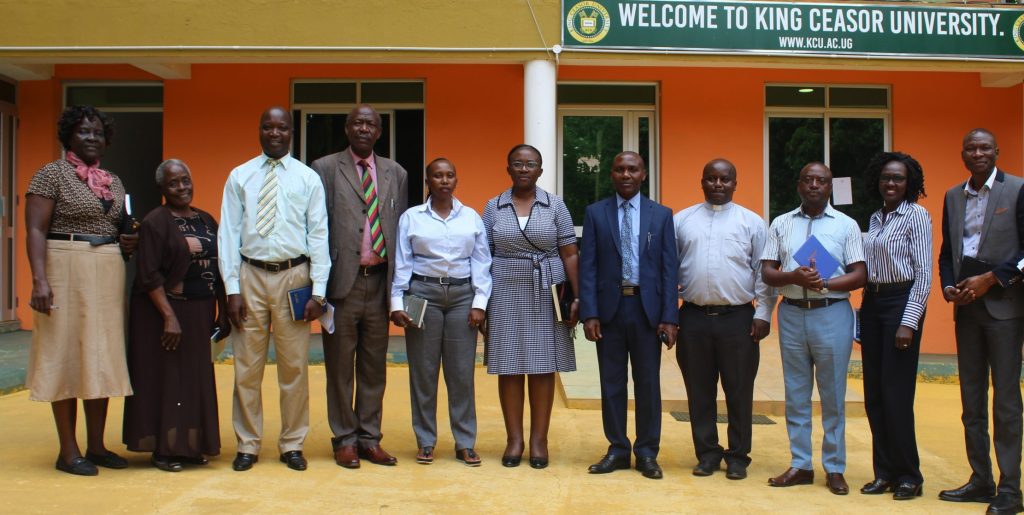 The vice chancellor of King Ceasor University welcomed the attendees who included members of University management and administrators, the guild president and his cabinet, and students. The address marked the start of a new academic year and underlined the significance of the student's presence in the University community.
New and returning students were reminded of the university's diverse and vibrant environment. The speech highlighted the upcoming educational journey's importance while cautioning against misconceptions. Notably, the vice chancellor discussed the need for hard work and determination over prior accomplishments and stressed the necessity to avoid a sense of entitlement.
Several misconceptions were addressed, including the belief that University life is solely for enjoyment and the potential to manipulate situations due to social status. The vice chancellor emphasized that humility and diligent effort are crucial, with success not guaranteed solely by past achievements. Additionally, challenges such as alcohol and drug abuse, external pressures, mental health, and procrastination were acknowledged as obstacles to graduating.
The students were urged to communicate effectively through official channels and university procedures to address grievances rather than resorting to external bodies or social media. The importance of participation in surveys and feedback for continuous improvement was highlighted. The speech also emphasized the need for responsible internet use and adherence to security measures put in place
The vice chancellor encouraged students to embrace diversity, engage in meaningful dialogues, and foster connections with peers, professors, and staff. Balancing academic pursuits with personal well-being and passions was highlighted as key to a successful university experience.
Furthermore, she emphasized faculty mentorship, connections, and contributions to the university community and expressed her confidence in the students' potential to uphold the University's legacy of excellence.
The address concluded with a call to set ambitious goals, utilize available resources, and view challenges as opportunities for growth.
In her closing remarks, the vice chancellor welcomed all students to King Ceasor University, encouraging an inspiring and impactful academic year ahead.
KCU academic year 2023/ 2024 inaugural Staff meeting.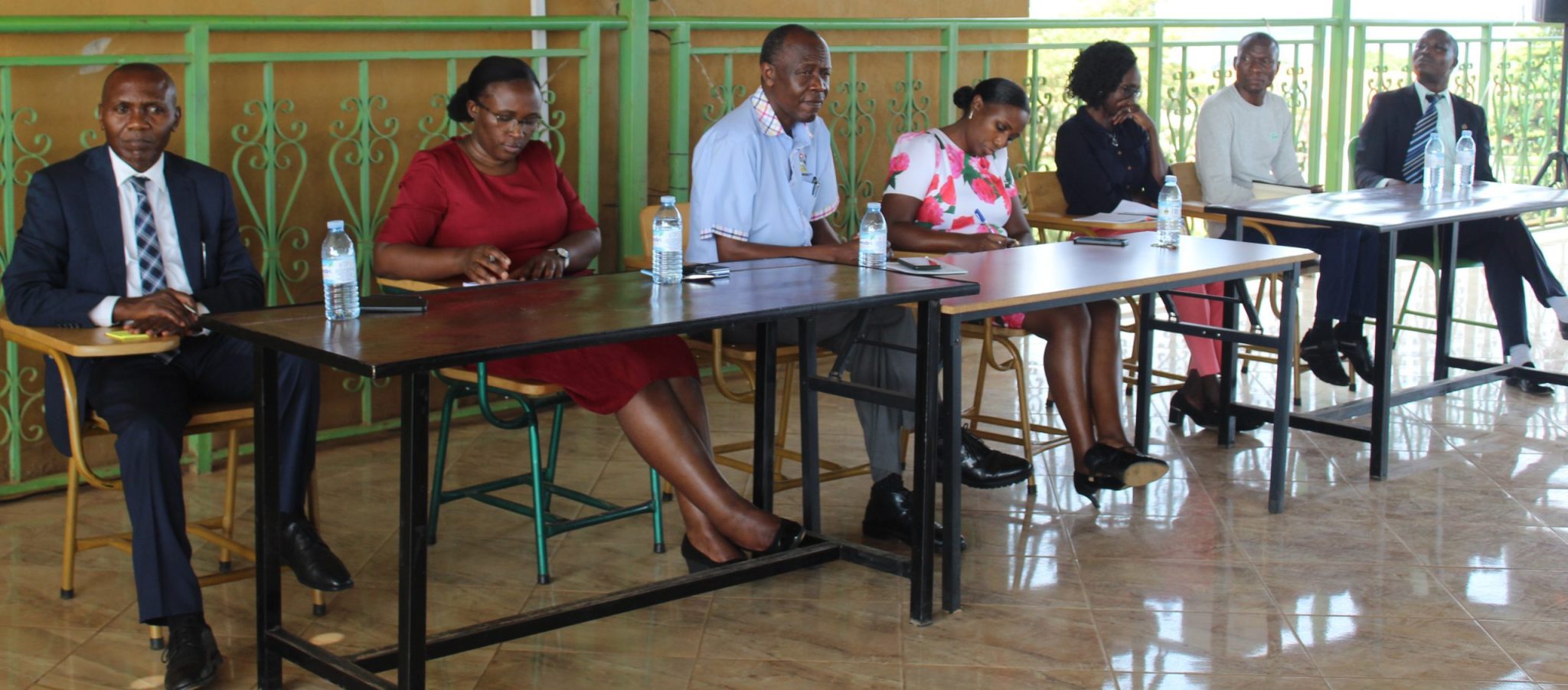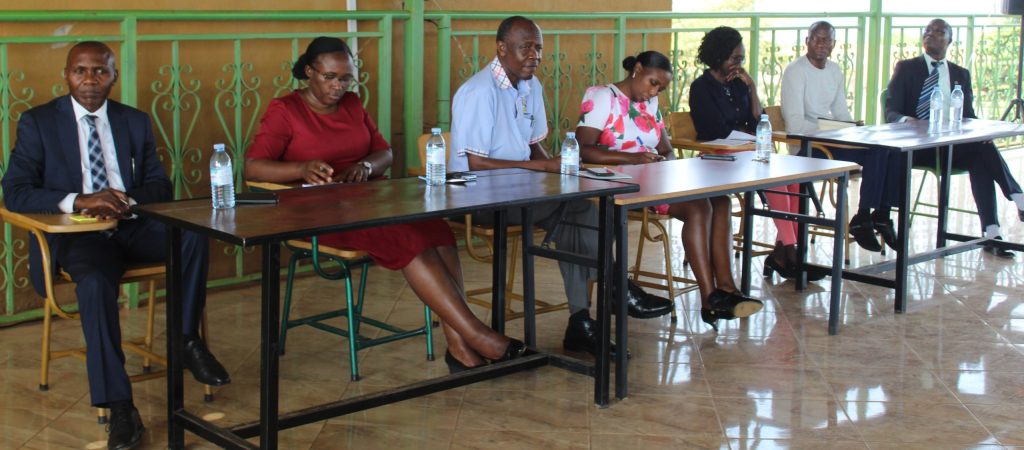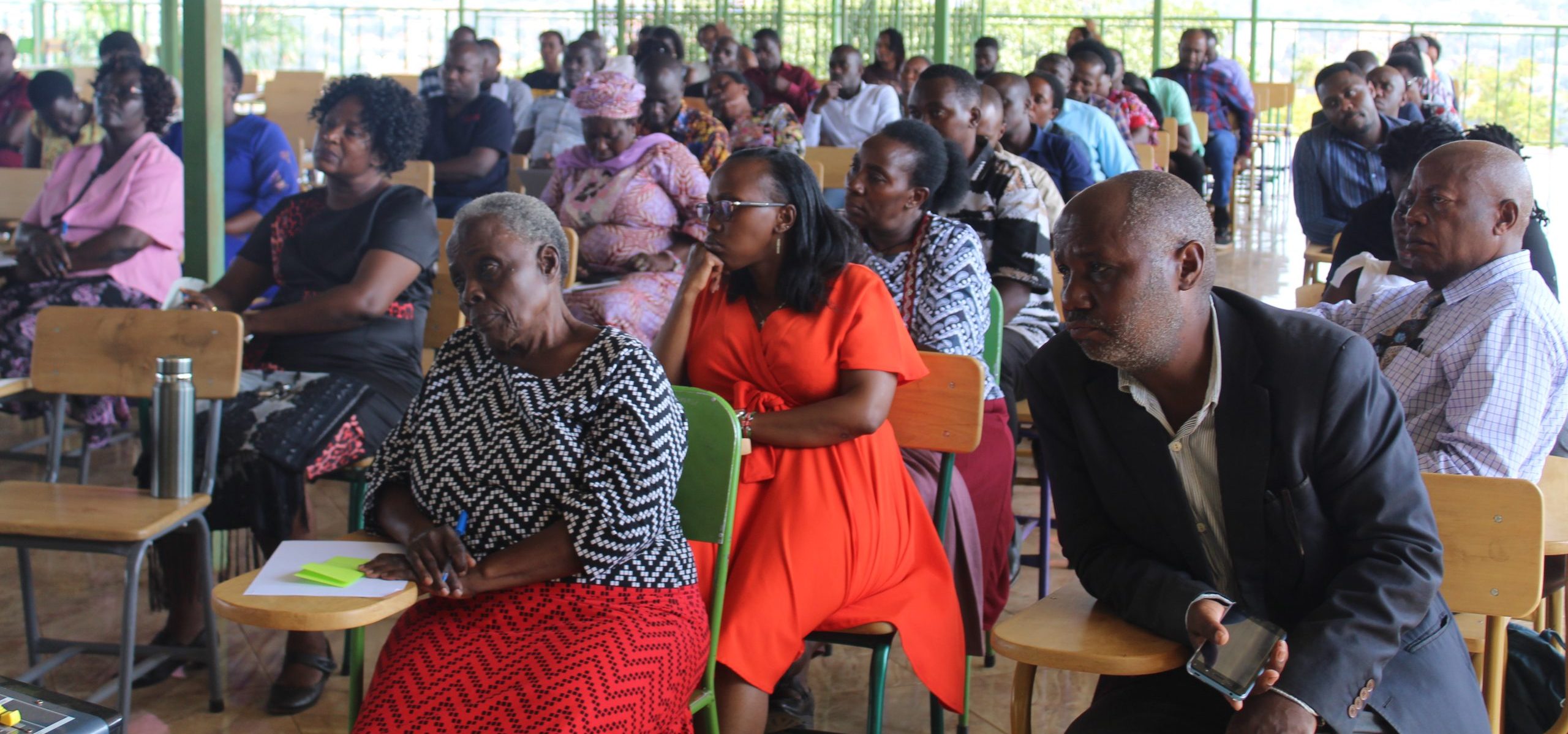 King Ceasar University convened its inaugural staff meeting for the academic year 2023-2024 on August 25th, 2023, at 2 p.m. Commencing with a prayer led by the University dean, Dr. Lumala Aloysius Gonzaga, the event set the tone for a productive session.
Mrs. Bagonza Pape, the University Secretary, extended warm greetings to the new staff members, underlining the importance of knowledge sharing gleaned from their previous affiliations. Mr. John Acire, the Director  Human Resources, expressed gratitude for his role and commended the collective effort of the faculty, particularly the deans and department heads, in adhering to the academic schedules.
Addressing the gathering, University Librarian Mr. Eric Keziron Oloo introduced the library team and underscored the library's pivotal role. He urged staff to fully leverage the available resources, especially the subscribed e-resources. Mrs. Sylvia Okwi, the Director of Finance,  called for patience and consideration in matters of budget allocation and humbly asked for kind acceptance of the financial decisions.
Mr. Alfred Namoah, the University's Academic Registrar, apprised attendees of impending accreditation visits and implored them to be professionals in their fields using Professor Mirembe as an example. Dr. Byarugaba Baterana, the Deputy Vice-Chancellor, appreciated his appointment and challenged staff to outperform the living, the deceased, and even the unborn, in his speech, he compared a University to an industry whose outputs(students) must be of high quality and holistic citizens.
In her address, Dr. Charity Basaza Mulenga, the Vice Chancellor, expressed gratitude for her position and acknowledged the trustees' confidence in her. She advocated for student mentorship, efficient time management, and adherence to guidelines, furthermore, she stressed the importance of proper documentation, rigorous invigilation of exams, and maintaining attendance records.
The gathering showcased a united spirit among King Ceasar University staff, focusing on objectives and ideals to steer the institution to greater heights.
KCU graces NCHE 20th anniversary celebration with active participation in environmental run
On August 20, 2023, a notable presence was made by the staff and students of KCU led by Betty Uwiringiyimana, the Ag Public Relations Officer, along with Dr. Muhindo Patrick, Dr. Mirembe Joel, and University Guild President Ruseka Francis, among others. The team actively engaged in the National Council for Higher Education (NCHE) run event. The occasion centered around the theme "Championing Proper E-waste Management for Environmental Conservation in Higher Education Institutions."
Taking the role of chief runner was Ms. Ketty Lamaro,  the Permanent Secretary of the Ministry of Education who represented Hon. Robinah Nabbanja, the Prime Minister of the Republic of Uganda. This event's core aim was to raise public awareness about NCHE's accomplishments throughout its two decades of existence.
In recognition of their participation, the University received a certificate of appreciation, while each attendee was gifted a seedling, symbolizing their commitment to environmental preservation and urging them to plant the seedling.
By,
Betty Uwiringiyimana
Ag Public Relations Officer,
KCU director of Quality Assurance Dr. Anabbella Habinka Ejiri appointed as board member of NITA-U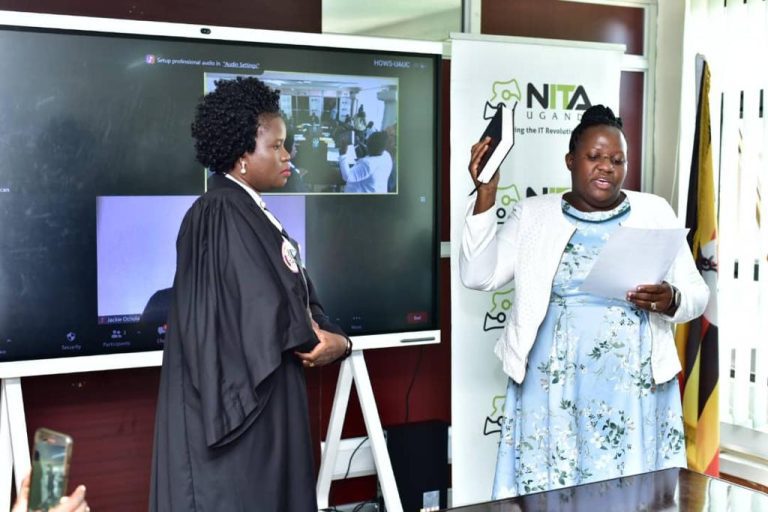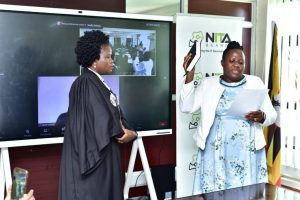 It is with great pride and excitement that we extend our heartfelt congratulations to Dr. Anabella Habinka Ejiri on her recent appointment as a Board member of NITA-U (National Information Technology Authority-Uganda). This prestigious accomplishment is a testament to your unwavering dedication, expertise, and exceptional contributions to the field of quality assurance and technology governance
It's our pleasure that your unwavering dedication to quality assurance and outstanding leadership as the Director of Quality Assurance at King Ceasor University has not gone unnoticed. This new phase in your journey underscores your steadfast pursuit of excellence. 
Undoubtedly, your fresh role as a Board member of NITA-U will provide you with an extraordinary platform to facilitate positive transformations within the information technology domain. We are confident that your forward-thinking perspectives, combined with your profound comprehension of quality assurance, will significantly enrich the deliberations and choices of the board.
 As we eagerly anticipate witnessing the profound influence you are bound to have on a broader scale by molding the trajectory of technology governance in our nation, rest assured that you carry with you the steadfast backing and respect of the entire King Ceasor University community.
A remarkable milestone: King Ceasor University MBChB Year 3 Semester 1 Students begin their Clinical rotation at Mulago National Referral Hospital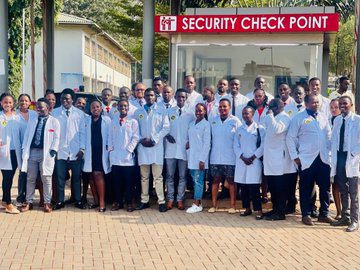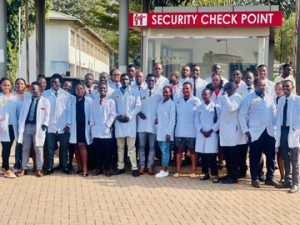 We are delighted to extend our warmest congratulations to the Year 3 Semester 1 MBChB students as they commence their internal medicine clinical rotation at Mulago National Referral Hospital. This is a significant step in their medical education journey, marking the beginning of a hands-on experience that will undoubtedly enrich their knowledge and skills.
 It's a remarkable opportunity to learn from real-world patient cases, collaborate closely with medical professionals, and actively contribute to patient care. We believe such experience will not only enhance their clinical competence but also instill in them the core values of compassion, empathy and unwavering dedication to improving the lives of the individuals they serve.
A kind reminder that each patient you encounter is an opportunity to make a positive impact on their well-being.We pledge that you approach your clinical duties with enthusiasm, a thirst for knowledge, and a commitment to excellence and above all that you uphold the highest standards of our institution's values and ethics bearing in mind that your conduct and professionalism will serve as a reflection of our University's reputation.
Best wishes for a successful and impactful clinical rotation
Celebrating Success: King Ceasor University Alumni Shine in Nigeria Medical and Dental Council Examinations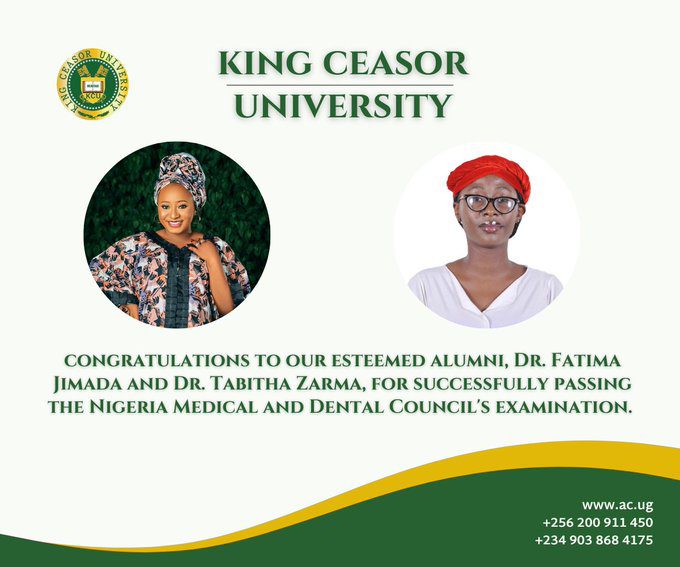 King Ceasor University proudly congratulates its distinguished alumni, Dr. Fatima Jimada and Dr. Tabitha Zarma, for their remarkable achievements in the Nigeria Medical and Dental Council Examination.
Such accomplishments not only bring honor to their alma mater but also  showcase the caliber of graduates that King Ceasor University nurtures. Their success stands as evidence of the University's commitment to providing quality education. As they embark on the next phases of their careers, we are confident that Dr. Jimada and Dr. Zarma will continue to make impactful contributions to the medical and dental fields. Their achievements serve as an inspiration to current students, faculty, and the entire King Ceasor University community.
We extend our warmest congratulations to Dr. Fatima Jimada and Dr. Tabitha Zarma for this remarkable accomplishment. Your dedication and achievements fill us with pride and motivation at King Ceasor University. We eagerly anticipate your future successes and the positive influence you will undoubtedly exert in the medical and dental profession.
 Here's to a future filled with continued triumphs and countless accomplishments!
Introducing to you King Ceasor University Netball team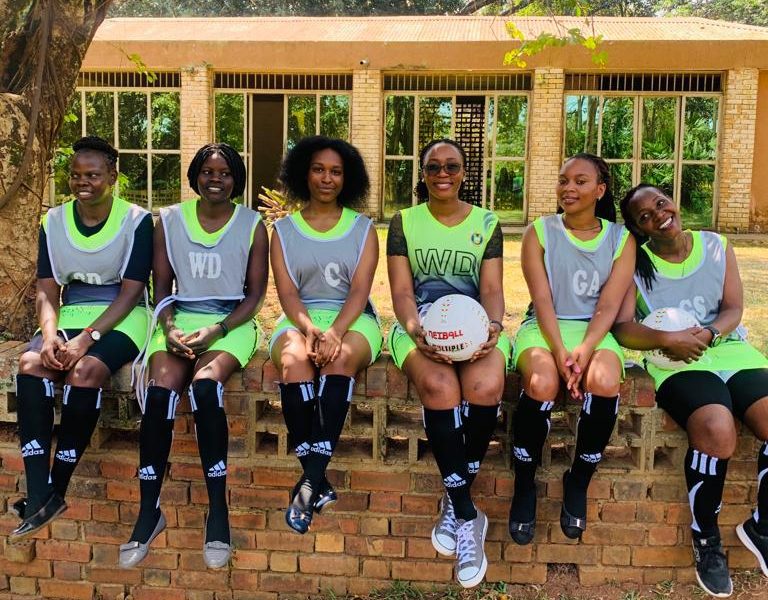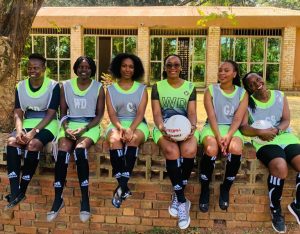 We are excited to introduce to you our University netball team, the pride of our university on the netball court. Comprising of a talented group of athletes, the team embodies the spirit of determination, sportsmanship, and excellence, which complements what our institution holds dear.
Our netball team is not just a group of players; they are ambassadors of our university's core values. With their dedication, hard work, and passion for the sport, they represent the values we uphold as an institution. Their relentless pursuit of victory mirrors the perseverance we instill in our students every day, whether on or off the court, our team exhibits respect, fairness, and camaraderie.